LennarDigital has released an update for the Sylenth1 VSTi synthesizer, and has launched a special New Years Group Buy offer with up to 57% discount!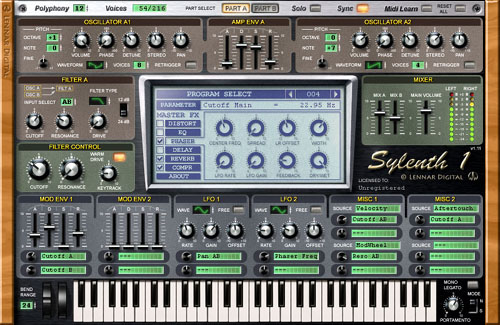 Sylenth1 is a high quality virtual analog polyphonic synthesizer, aimed at the professional audio and music industry. A lot of research has been invested in order to achieve unheard warmth and clarity. Sylenth1's filters have already been acclaimed by many as the best analog sounding filters available on the market today.
The update includes the following changes since version 1.10:
– Eliminated clicking effects caused by the filters and the phaser.
– Fixed denormal bug in phaser.
– Low frequency and DC offset elimination in phaser.
– Fixed phaser center frequency parameter display.
– 33 new presets.
The Group Buy is a three week special offer where participants have the opportunity to buy Sylenth1 in bulk and get discounts based on the number of buyers. The Group Buy ends December 31st, 2006. For more information, visit their website.