The dual manual Nord C3 Combo Organ comprises three types of vintage organs carefully modeled from B3, Vox Continental and Farfisa Compact Deluxe originals.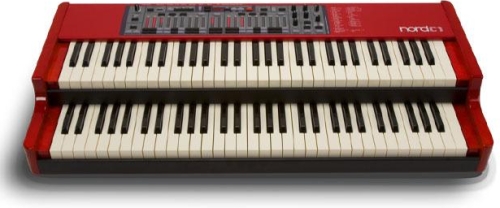 Built on Clavia's new 2nd generation organ model you have the most detailed response not only to what you hear but also to how it feels playing the instrument.
Featuring our famous tube style overdrive, three types of amplifier simulations (including rotating speaker), vintage-sounding delay, reverb and 3-band EQ you'll have an massive, growling organ beast weighing in at a mere 15kg (33lb) at your disposal!
Also featuring high level outputs (including 11-pin Leslie standard) and dedicated Bass Pedal Board MIDI input it is THE organ for every situation.