The Recording Academy will present the 2007 Technical Grammy Award to Yamaha Corporation at a special ceremony prior to the 49th Annual Grammy Awards, on February 11, 2007, at the Staples Center in Los Angeles and are televised worldwide.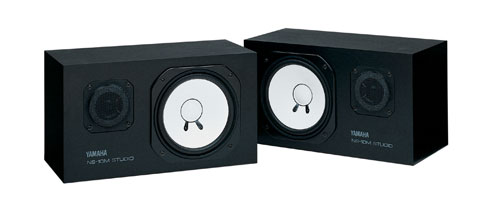 The award, which is part of the Special Merit Awards category ceremony, is voted on by The Recording Academy's Board of Trustees and its Producers & Engineers Wing. It is presented to individuals and/or companies who have made contributions of outstanding technical significance in the recording field.
This year's Technical Grammy Award presentation to Yamaha Corporation recognizes the company's long tradition of highly-successful recording products, including the REV series digital reverbs; the legendary NS-10M studio reference monitors and recently launched HS monitors, as well the Yamaha DMP7, DMC1000, ProMix01, 02R and DM2000 digital mixing consoles.
"Yamaha has been committed to the music products industry for 120 years and the professional audio market for nearly 40 years, and remains dedicated to superior sound quality, acoustics, design, technology, craftsmanship, and customer-oriented services," states Shuji Ito, President and Chief Executive Officer, Yamaha Corporation. "We are honored to be recognized by The Recording Academy for technical innovation and achievement in the field of recording, and we will continue to make improvements to satisfy the needs and desires of engineers and producers worldwide."
From its early years in analog recording, Yamaha forever changed the way in which music is recorded.
The company led the fast-paced movement from single-dimensional analog mixing to the multi-dimensional world of digital recording technology, recognizing audio professionals' demands for production tools that supplied superior sound quality, greater power and unrivaled versatility.
Yamaha's groundbreaking recording products, from the NS-10M studio reference monitors and 02R digital mixing console, to current products such as the SPX2000 signal processor and the DM2000 digital mixing console, have given industry professionals the most effective methods to achieve their project goals, and have helped them earn numerous Grammy Awards along the way.