In the ever expanding market of DJ Software, Image Line, the company behind FL Studio, is working on Deckadance. Not much information is available yet.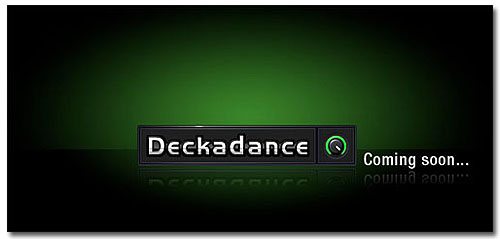 They already have a website running, but it shows only a teaser image for now. But some screenshots have surfaced on the internet already. Deckadance is currently in a beta test phase.
Some details of Deckadance:
• it works with all sorts of time coded vinyl – Ms Pinky, MixVibes, SSL and FS2
• Supports MIDI
• Supports VSTI
• Has a sampler
• Supports beat synced looping
• Cue points (assuming per track)
• Effects
• Software EQ
• Automixing etc etc
• Master tempo
With the MIDI features, it looks like all the major controllers are supported as well.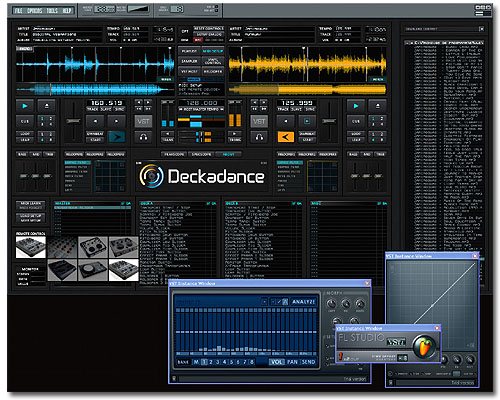 Update:
Within 24 hours we brought you the news of Deckadance, Image Line made the official announcement of this new DJ software.
Interesting features are:
– Works as standalone or VSTi plugin inside hosts like FL Studio, Ableton Live, …
– Hosts VSTi softsynths & FX
– 8-slot sampler that samples from the decks
– 8-slot VSTi host with midi database
– Full timecoded Vynil & CD support for all brands
A complete list of features can be found here.