Virsyn have announced the release of miniTERA 2 which offers a radically simplified approach to sound design. The new version comes with layer sounds and a new sound browser.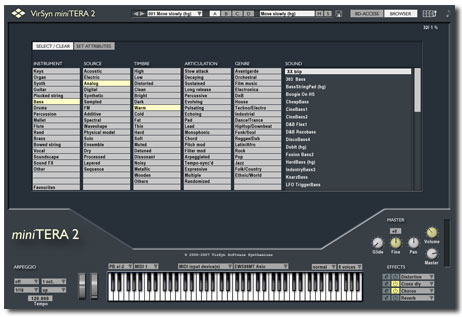 New in miniTERA version 2:
– Easy Sound browsing with categories and attributes.
– Up to four layer per preset for massive sounds.
– Onboard reverb effect
– Dual mode for modulation effects
– Modified signal flow for better transparency of layered sounds.
– MIDI channel selection
– 100 new presets/sounds
– Intel based Mac compatibility
– VST 2.4 compatibility
If you already have TERA 3? Then you will get miniTERA for free. Regular price is Euro 89.