Roland released 14 new MV-8800 Workshop downloadable PDF booklets. Located on the Support Tab of the new MV-8800 product page, the new booklets are free to the public.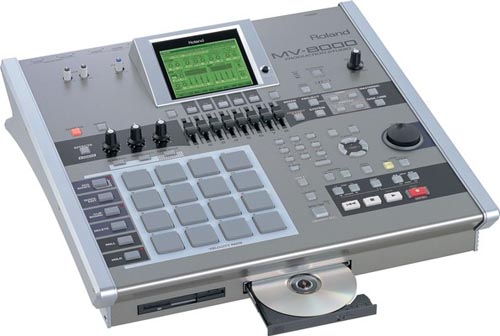 Roland Product Manager Vince LaDuca relates, "The Roland's MV-8800 production studio is packed with music-making features. It's a heavy-duty sampler that can do all sorts of things with sounds you sample and import. It's also a sequencer with 136 MIDI tracks for MIDI sequencing and playing back audio — not to mention the deep set of editing tools. We wanted to break it all down for our customers so that they get the most out of this amazing machine without getting caught up in 50 pages of text."
Each MV-8800 booklet focuses on one unique aspect of the new MV-8800 and is intended as a companion to Roland's MV-8800 Owner's Manual.
The new booklets cover everything a producer needs to make music. From Workshop 01: Creating a New Project, which helps customers understand how to get the most from their projects to Workshop 04: Auto Chop, which demonstrates how easy it is to slice up a sample into separate sounds to be played on the MV-8800's pads Roland's new MV Workshop Series has something for everyone.