To be honest this should have been done many moons ago. Meaning, … changing the way we look. The Gearjunkies layout! We knew long time ago that Gearjunkies could use a freshen up. But there is a reason why this took so long. When we started the website was simple, small and easy to work with. But as the years went by and the website grew and grew, we added feature by feature. Many of them originally programmed by our in-house programmer. In other words … we created a beast! Changing a layout wasn't as easy as it sounds. Gearjunkies isn't like a simple WordPress site where you click and change your theme. Hell no! It took lots and lots of work to create a new layout for Gearjunkies. We called it Gearjunkies 2.0!
But … about a year ago we decided it had to be done! So a design for a layout was created and the time consuming job of translating the new design to a new website started. Hooking up all that back-end stuff to the new design. And after many cups of coffee, cigarettes and take-away junkfood the beast that we created before started to look very nice. Simple, clean and fresh. We like it, and we hope you will too … when we release it to you, our public!
Just a tease: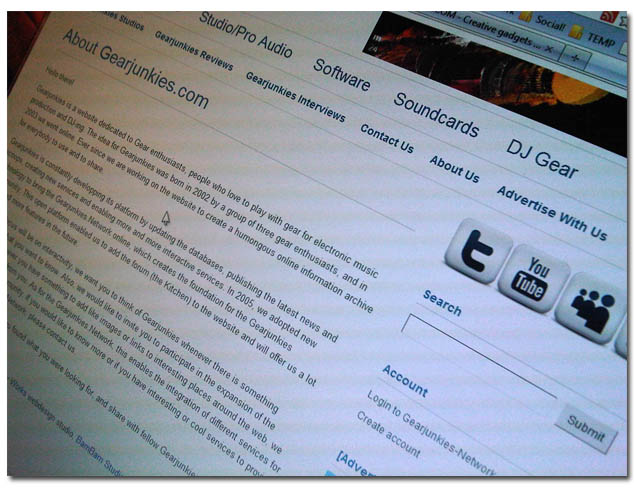 At this moment final details are being … finalised! So if the next coming days Gearjunkies is hard to reach, please know that we are 'changing our coat' and are getting the new website online as Gearjunkies 2.0!
(By the way you can share your thoughts on Twitter.)