Access Music released two free signature sound sets for the Virus TI by Richard Devine and Chicago Electro Rockers VTG. Richard Devine, known for his GlitchCore/TDM influenced sound wasn't short of effort to create some of the nastiest, noisiest and darkest patches available today. He made extensive use for the recently added Stomp Box Distortion algorithms and Frequency Shifter.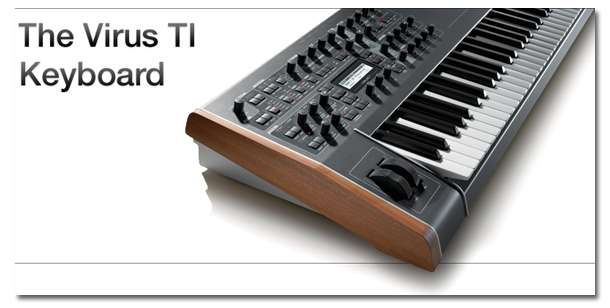 VTG's signature set features loads of Dub-Step and Elekro sounds. Here's what he has to say: "I really wanted a nasty sound bank for my Virus, some- thing that made the woofers shake, something that had LOTS of great modulation… So I set forth to create a dirty, Electro (somewhat Industrial) patch set for the Virus.. There's dubstep-esque basses, nasty little arps, raunchy electro leads and ghostly ambient pads included in the bank."
Virus TI users can download both sets of each 128 patches
free
of charge from
www.virus.info.