Alesis founder and chief designer Keith Barr is reported to have passed away of natural causes on August 24, 2010 at age 61. Alesis Studio Electronics was founded in 1984 by Keith Barr (who co-founded MXR) in Hollywood, California. Leveraging his ability to design custom integrated circuits, Barr's company was able to introduce products with feature sets that, up to that time, had been extremely expensive. Alesis' products were within the realm of most project studios, making them very successful. Alesis' first product was the XT Reverb. Introduced in 1985, the XT Reverb was an all-digital reverb that carried an unprecedented low price of $799.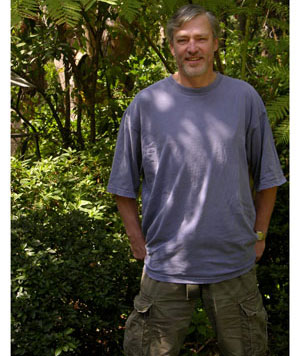 In 1986 Alesis produced the first, under $1000, 16-bit professional effects processor, the MIDIverb. Next, after teaming up with Marcus Ryle (who later founded Line 6), Alesis introduced the MMT8 hardware sequencer and the very successful HR-16 drum machine in 1987. Keith Barr was also the man that made the Andromeda A6 possible. A synth very well known to any synthesizer enthusiast!
2001, however, the company's business suffered as market trends changed, and on April 27 of that year, Alesis filed for Chapter 11 bankruptcy. In the subsequent restructuring, Jack O'Donnell acquired the company. In addition to Alesis and Numark (DJ equipment), O'Donnell also owns [Akai] and operates all three companies under Numark Industries, LLC.
Wikipedia entry for Alesis here…