Elektron Music Machines introduces Machinedrum Sound Packs. They are free for all Machinedrum UW users and consist of songs, patterns and kits combined with studio recorded, 100% royalty free, samples found nowhere else. Seven Sound Packs are currently available, covering everything from dub to disco.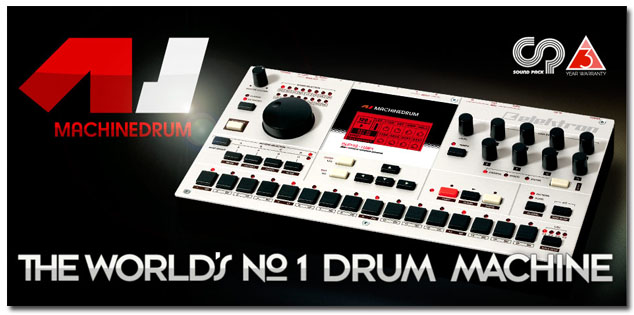 – Deep Rhythms is filled to the brim with dubby and bass-heavy sounds.
– Mo' Town can function as a starting point in any soul or r'n'b oriented production.
– Indie Twist comes in hand when wanting to fuse drum machines and guitars together.
– Teachers and Preachers serves the jazz and funk community with tailor made material.
– New Glitz offers disco sounds upgraded for the dance floors of today.
– Gritty Beats consists of raw samples especially suited for hip-hop producers.
– UK Waves gives a taste of the fast-paced British club scene.
The Machinedrum SPS-1UW+ MKII now comes with all seven Sound Packs pre-installed. Machinedrum UW MKII users who upgrade their machines with a +Drive get them installed as well. Current Machinedrum UW users find the Sound Packs as free downloads on the Elektron website.
During 2010 the Elektron range of products has seen a lot of improvements. In March the +Drive storage expansion was introduced and a couple of months later the Elektron 3 Year Warranty further enhanced the machines. The collection of Sound Packs is the latest link in the chain of progress and contributes to the significant evolution of the Machinedrum SPS-1UW+ MKII.