Yes here we go again. Another big companies new product has been leaked onto the internet. And because of that we are showing it to you! Moog will release an extended version of their Voyager synth. The Voyager XL would ship, according to many (unconfirmed) sources on the internet in november/december of this year.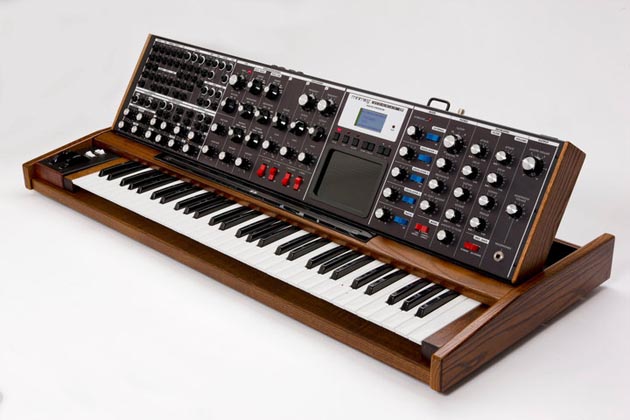 Looking at the picture above it is a 60-key, full analogue synthesizer that looks like a mashup of a standard Moog Minimoog Voyager, the VX-351 Control Voltage Expander, and the CP-251 Control Processor. To top it all off, there is also a great looking ribbon controller. The different sources on the internet all mention a price of around 5000 dollars.
So is this thing for real? Well who knows? The picture above doesn't look like it is the work of a Photoshop enthusiast. Furthermore, a big american music retailer published it on their website, but has taken it off quickly after that. So that's why it leaked. And once it is on the internet…. it is hard to get it off as we all know.