Activision's DJ Hero computer game was a big hit when it was launched in 2009. It provided gamplay like that of Guitar Hero, but for the wannabe DJ as opposed to the brooding rockstar. This month sees the release of DJ Hero 2, which is packed with lots of exciting new features to keep players on their toes. One of the new features in the game is the inclusion of Novation's Launchpad in the on-screen gameplay.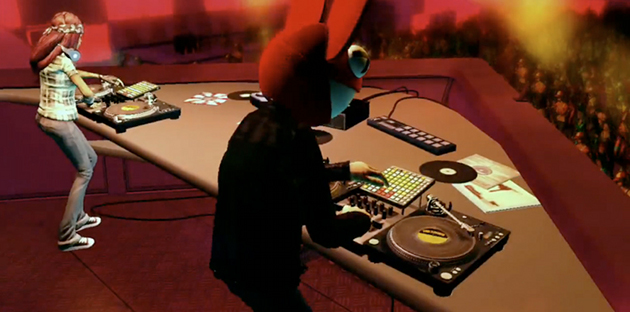 Players can choose to pimp their turntable setup with the Launchpad and watch as the avatars of superstar DJs including Deadmau5 and Tiësto spin their records with Launchpad in their rigs.
It's not just on screen that Launchpad has had an impact. The team of remixers at FreeStyleGames in London, who make all the unique mash-ups in the game, use Launchpad alongside Ableton Live to create the mixes and play with ideas.
Josh Grigg, a remixer at FreeStyleGames, comments "I use the Launchpad as a creativity tool to help me sketch out some of the gameplay elements. I have set up buttons that let me record crossfading in real time, which is what the player is mimicking."
Fellow remixer Roi McCaffer adds, "When I'm creating the mixes, I treat it like I'm actually DJing using the Launchpad. I come from an Ableton DJing background, so I want to keep it as dynamic as possible, and that transfers into the game."
Commenting on the decision to use Launchpad, DJ Hero 2 Producer Luke Vernon states, "We're very excited to work with Novation on getting Launchpad into the game. We wanted to show that it's a great tool that many people are using to make music around the world."
DJ Hero 2 is available worldwide on the 22nd October 2010. To find out more, head to www.djhero.com.