Pioneer introduces an updated version of the well-loved HDJ-1000 DJ headphones in two new colours. Now offering a more comfortable fit, easier low-range listening and available only in black or gold. The HDJ-1000 Limited offer the exceptional sound quality, lightweight design and futuristic look of the widely used HDJ-1000. But their new, innovative features deliver the next level in professional DJ headphones.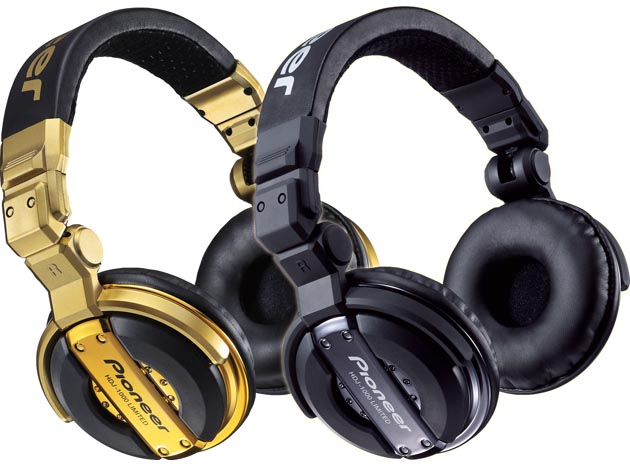 KEY FEATURES
– Designed for easy low-range listening and high responsiveness
The new headphones feature a thicker diaphragm (38 micrometers) and longer voice coil (1.5mm), to enable playback of low and heavy sounds, achieving high responsiveness – even with a high input. Plus, the protection resistance value in the MONO/STEREO switch has been halved, making beats and other sounds in the mid-range even easier to hear.
– A more comfortable fit and better sound insulation
Low-rebound urethane on the ear pads makes for a better fit, ensuring comfort during even the longest DJ set. As with its predecessor, the huge 50mm dome driver reproduces the best possible sound clarity. And the ear pads create a tight seal on your ears for incredible sound isolation and accurate monitoring in even the loudest clubs.
– New colour variations
The HDJ-1000 Limited not only sound great but they look stylish too. The black earphones and grip band of the original model remain but now in black and gold versions on the arms and hinges.
Other features include the swivel mechanism with 90-degree housing rotation to support a wide range of monitoring styles, a convenient MONO/STEREO switch for single ear use and exchangeable cables and ear pads.
Price is set at Euro 159.