First as a Software Synthesizer, programed by U-He (from the inventors of ZEBRA 2) and hopefully later as an analog hardware device: the TYRELL.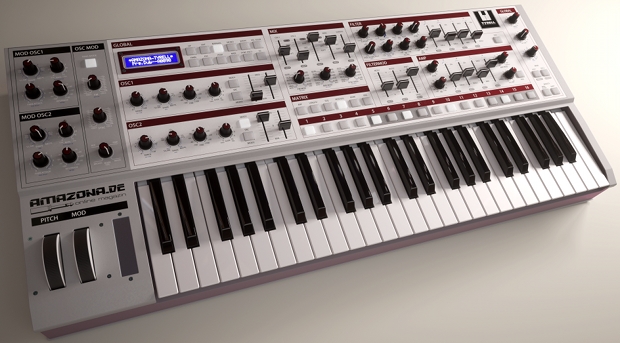 Urs Heckman is working on a Synth-project called DIVA. One part of the project is developing a module which is based on the ROLAND Juno 60. Exactly this synth was also the base for the AMAZONA.de Reader-Survey.
Now, Urs will bring both ideas together and will create TYRELL – N6 as the first TYRELL Clone. But the story ends not here: Since the last letter we have been contacted by three companies from europe and china. Each of these companies has expressed interest to realize TYRELL.