The Moog Lap Steel combines award-winning Moog Guitar technology with the unique expressive capabilities of the Lap Steel guitar. All the innovations of The Moog Guitar; Full Sustain, Controlled Sustain and Mute modes, Harmonic Blends and the onboard Moog Ladder Filter are seamlessly integrated to enhance new and traditional playing techniques.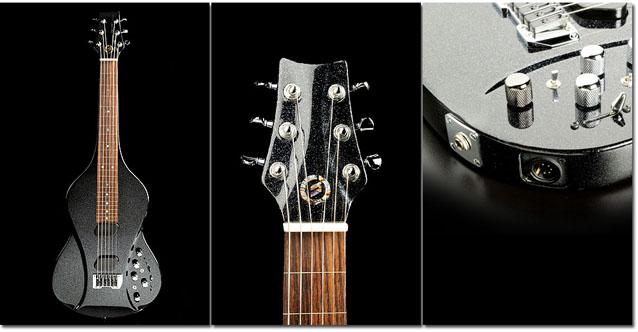 Since its introduction at the Summer NAMM tradeshow in 2008, the Moog Guitar has received numerous industry honors including Guitar Player Magazine's 2009 Reader's Choice Award, Electronic Musician Magazine's 2009 Editor's Choice Award, 2008 Summer NAMM "Best In Show" honors, a 2008 "Best of What's New Award" from Popular Science magazine and a 2009 Mix Foundation TEC Award nomination.
The Moog Lap Steel continues this voyage of inspiration and innovation. A video can be watched here.