Yamaha will introduce a new series of 'Mobile' Motifs at the coming MusikMesse. The Yamaha moX 6 and moX 8 are continued development models of the current Motif series. These new moX workstations combine Motif technology with multichannel USB computer integration and bundled VSTi's.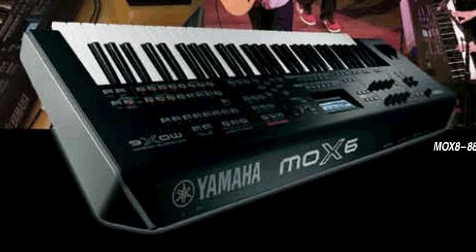 This information is still 'unofficial'! However looking at the print ad, it is sure to say that the MusikMesse will be the platform to release and introduce the moX workstations.
Features:
– 1217 votes
– 355 MB Samples from the Motif XS
– 256 performance with four arpeggiators
– Recording on the Yamaha mox
– Sequencer
– Advanced integration with DAWs and virtual instruments
– Built-in audio interface with four inputs and two outputs
– USB port
– Bundled with the Yamaha YC-3B and Steinberg Virtual Analog Prologue
Just a few days to wait for the 'official' announcement.