The BX D2 series monitors—comprised of the BX8 D2 and BX5 D2 models— flaunt a new look,and improved sound. These models from the best-selling line deliver a listening experience that's true to the source, helping musicians, producers, and video editors create mixes that translate well across listening systems. Plus they look great.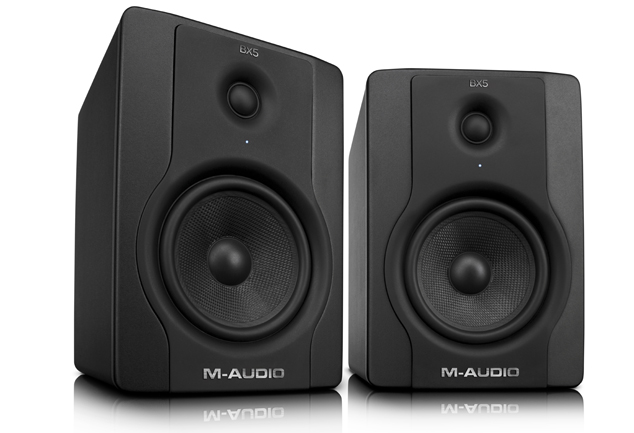 Along with the exceptional accuracy and sonic definition that studio and post-production professionals demand, the BX D2 series features:
Technology leveraged from high-end M-Audio monitors, providing enhanced acoustic performance, especially in the low-frequency range
Kevlar low-frequency drivers and waveguide-loaded silk dome tweeters, providing rich, defined bass and smooth, clear highs
The BX8 D2 features an 8" woofer and 130 watts of distributed power and the BX5 D2 is equipped with a 5" woofer and features 70 watts of distributed power, delivering cohesive, accurate sound
Optimized rear port, providing extended low-frequency response
"The M-Audio brand is leading the way in the mobile studio revolution," said Tanguy Leborgne, Avid vice president of consumer products and solutions "The updated BX5 D2 and BX8 D2 monitors extend our best-selling studio monitor legacy, delivering the look and performance musicians and video editors demand."
Availability and Pricing
The BX5 D2 and BX8 D2 are available in EMEA now for £215 GBP / €255 EUR and £319 / €379, respectively.
To learn more visit m-audio.com or shop.avid.com