Audient's ASP8024 has recently been installed in DJ and producer Lucien Foort's brand new Rotterdam studio. Christened Melody Paradise Groove Garage, Lucien's studio has evolved to provide what he describes as "…the perfect conditions for people with different backgrounds to come together and work in a creative atmosphere.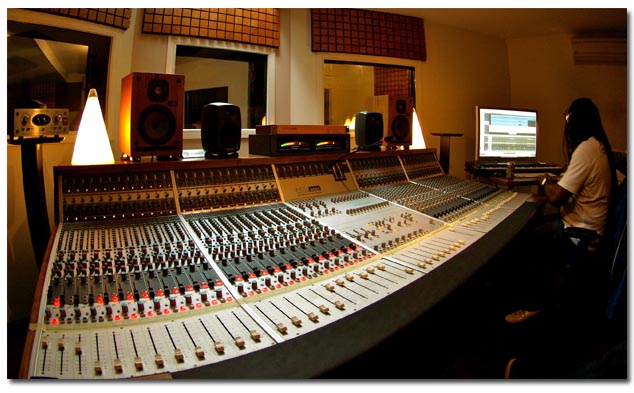 "One of the main reasons I use the Audient AS8024 is the warmth and its ease of use," says Lucien when asked about the choice of mixing console for his studio. "I have always searched for a specific sound and colour. This wonderful piece of craftsmanship gives me just that in today's digital realm."
Built this year, the Groove Garage features a spacious control room, a live room where drums can be recorded, a vocal booth and a small project room equipped with ProTools. "The studio focuses on combining new techniques with an old school way of working," explains Lucien. "The new Audient mixing desk fits perfectly with the way I do things."
With a diverse musical background in performance, radio engineering and DJ-ing, Lucien has spent a large part of this year perfecting the art of songwriting. Currently working on fresh material in his newly-built studio facility, he has teamed up with top writers in Sweden and the UK to produce club music destined for the radio. Lucien's increasing focus on productionmeans it's even more important that he can rely on high quality studio equipment.
ASP8024's powerful, intuitive facilities and impeccable audio quality are a perfect match for Lucien's demands. He confesses, "I'm not the type to sit back and relax. My energy is almost relentless and therefore I am always on the move. Be it in the studio, be it on the road; I'm always bouncing around somewhere."
To keep track of all Lucien's developments, his Groove Garage, upcoming releases and gigs, check out www.lucienfoort.com and follow Lucien on Twitter and visit him on Facebook.