DJ legend, Sasha, has been road-testing Allen & Heath's new Xone:DB4 digital FX mixer on his busy global tour schedule, and since the beginning of the year it has been his mixer of choice.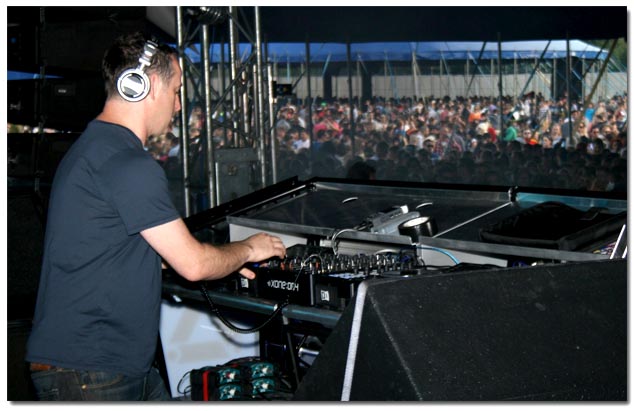 "The Xone:DB4 has so many features and it's really compact and easy to transport around. My favourite thing is the fact that you have 4 digital channels, very nice effects and the beautiful A&H filters and EQ, all in one product. For me, the DB4 is a digital mixer with an A&H analogue heart – it's the best of both worlds," says Sasha. "I use the DB4's big reverbs and delays – all the simple effects. They have a sound to them that isn't coloured like the effects you find built in to other mixers, which you can spot straight away. DB4's effects are very transparent, they sound like studio effects to me as they're so clean."
Sasha's set up is now based around the Xone:DB4, with only a couple of other sources, including Traktor software and CD players.
"I love the simplicity of setting up the DB4; there's no stress when you arrive at a venue, are thrown a USB cable and it all works, rather than unpacking lots of boxes and hoping it's all going to work today," he explains.