Open Labs, the industry leader and pioneer for nearly a decade in allin-one music production workstations, is proud to expand its product line by introducing, Music OS™ 3.0. Music OS 3.0 or MOS (moss) is the world's first music creation and live performance software designed specifically to address the needs of both music creators and live performers. With over 7 years of integrated touch screen experience, MOS was purposely developed and optimized for touch screen use; however, a touch screen is not required when installed on PC desktops and laptop systems. Important to note, Open Labs will be releasing an Apple OS X supported platform in early 2012.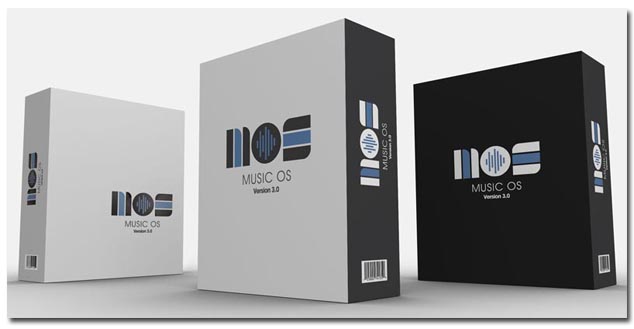 Simply stated, MOS makes music creation and live performance easy. With streamlined recording and live performance features, MOS allows music innovators to create, record and perform their ideas quickly and seamlessly. MOS was engineered to work in conjunction with traditional D.A.W. programs; leveraging existing studio investments and adding strong value, features and capabilities in areas where most musicians need it – the creative and live performance process. One can think of MOS as a professional 'scratch pad' when creating and performing music. MOS emphasizes ease-of-use, stability and power all at an affordable introductory price of $299/USD.
As most musicians already know, music production and performance has come a long way over the last 10 years, but the complexity of traditional hardware and software (as advanced and affordable as it has become) can sometimes work against its creators and performing artists. Scott Spock, mega producer and advocate of MOS, sums it up best, "Sometimes it takes so much time to get my studio set up that I lose the creative ideas in my head before I can get them recorded." Most musicians, producers and performers can relate to this scenario; this is exactly why Open Labs created MOS.
With MOS, a producer is just two clicks away (or touches via a touch screen) from recording or performing music live. MOS offers unique features, such as Live Controls™, allowing users to create customizable controls that can latch to any music software, VST, and hardware device. Essentially, what this means is that MOS can transform any D.A.W. into a live instrument program with touch screen friendly controls. Additionally, MOS allows users to import / export their musical ideas into traditional D.A.W.'s for further editing, mixing and mastering. If users already have a completed project and would like to perform with their D.A.W. tracks live on stage using MOS (i.e. using prerecorded backing tracks), all they have to do is export / import their tracks into MOS for greater performance, touch screen friendly control and stability.
MOS was fundamentally created for musicians by musicians with direct input and feedback from the world's greatest producers, engineers and performers. In turn, Open Labs understands the creative process, its users and its many challenges that naturally come when creating and performing music live. Therefore, after several years of innovation and design, feedback and input, Open Labs is thrilled to release Music OS 3.0 to the world and believes it will unleash an entirely new element in music creation and live performance.
Bottom line, whether you're a professional studio producer, performer or just someone with a melody they can't get out of their head, MOS is the creative platform you will need to excel on your next musical journey. For a free trial or to purchase Music OS 3.0 via download, please visit: www.openlabs.com. Dream big with MOS and make the studio your stage and the stage your studio!
Creative partnership with DELL Computers
Open Labs, the industry leader and pioneer for nearly a decade in all-in-one music production workstations, will now be shipping optimized and affordable music laptops, desktops and all-in-one computer solutions built on and backed by DELL's 30 years of technology, innovation and experience.
CEO of Open Labs, Cliff Mountain, best describes the partnership, "The obvious goal here is to supply music creators with the most dependable and advanced hardware and software technology on the planet, but more importantly, at affordable prices so that every working musician can fulfill their dream of creating and performing music live."
Up until now, Open Labs has been known for its high-quality, professional products that most musicians, producers and engineers could only aspire to own. This is no longer true. Open Labs will not only be providing that same high-quality, high-end products for its professional clientele, but it will now be working directly with DELL on a number of affordable music solutions that will benefit both professionals and hobbyists alike.
Open Labs and DELL will be offering powerful and affordable music computer bundles starting at $1499/USD. All music bundles will include an optimized Intel™ i5 or i7 touch screen laptop computer powered by DELL and Open Labs Music OS 3.0 software for creating and performing live music. Also included will be thousands of 3rd party sounds and presets from VST providers like Native Instruments, Cakewalk and others. Other music bundles will include 'extras' such as a USB keyboard controller and a microphone preamp for recording vocals, guitars, drums and or electronic / acoustic instruments. All music bundles can be purchased directly through Open Labs website (www.openlabs.com).