The Pioneer DDJ-ERGO-V controller will offer native support of Serato DJ Intro software from mid December, providing intuitive operability and high quality sound to Serato users who love to play out.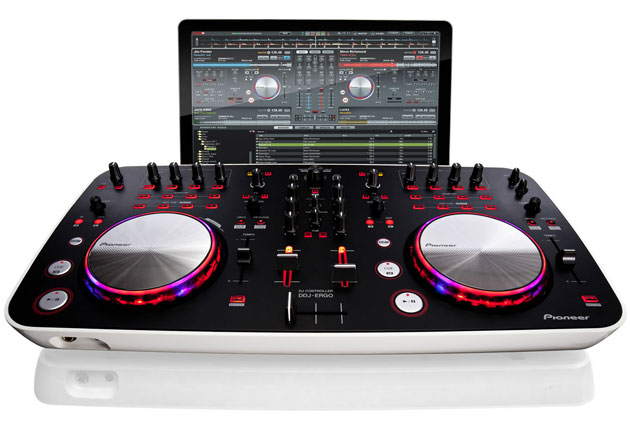 Already popular for its sharp design and portable dimensions, the DDJ-ERGO-V places emphasis on the DJing experience, bringing simplicity to both set-up and performance without compromising on features or sound quality.
The DDJ-ERGO-V is the perfect partner for Serato DJ Intro; its layout mirrors the software's graphical user interface (GUI) and all of its major features are available via dedicated controls. DJs can access Serato DJ Intro's two decks, while hot cues, samplers and effects are positioned for instinctive operation.
As part of our continued efforts to make products that are loved by all DJs, the DDJ-ERGO-V comes bundled with Atomix Productions' Virtual DJ Limited Edition and a TSI control file for Traktor software. The MIDI output already makes it compatible with most other DJ software on the market. And from December, it will offer native control of Serato DJ Intro – making it one of the most versatile controllers a DJ can buy.
The DDJ-ERGO-V controller is available at a suggested retail price of 499 euros (£429) including VAT.
DDJ-ERGO compatible Serato DJ Intro will be available for download from mid December at: serato.com
DDJ-ERGO-V firmware must be updated to the latest version before using the new Serato DJ Intro. Download the latest firmware for free: pioneer.jp/support/
Serato DJ Intro instructions and quick start are available at pioneerdj.com/support