The Freemasons have spent the last few years topping the UK and USA club charts producing and remixing the likes of Kelly Rowland, Beyonce, Kylie, Angie Stone, Whitney Houston, Shakira, Taio Cruz and Sophie Ellis-Bexter. The sE Gemini II, Z56000a II and Reflexion Filter Pro are at the front of their recording chain. James Wiltshire of The Freemasons tells us why…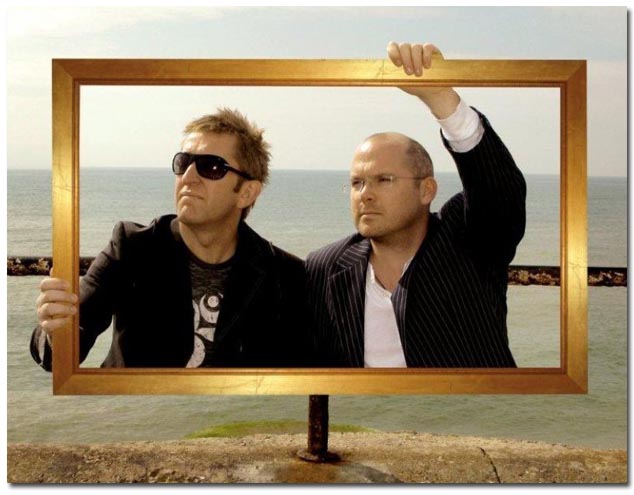 "I've never had a 'proper job'!" says James Wiltshire. "I've been lucky enough to work in music professionally since I was 19 and got in through the then back-door that was dance music – hence the reason I still make crap tea… good coffee though!"
Wiltshire's journey began when he joined DMC for a "baptism of club-music fire", and then went on to work in just about every major studio in London. On returning from a 6 month trip to Sydney, he returned to Brighton and started work with Russell Small, infamously taking the name 'The Freemasons' from their local Brighton pub.
The Freemason's set-up is based around a very large Logic system which includes the Waves Mercury plug-in bundle and the new Apogee Symphony I/O system linked up to a Neve summing mixer. Wiltshire adds, "We use plenty of outboard either running as hardware inserts via the Apogee Symphony or across channels for a stemmed mix session." At the front end several pre-amps are deployed including API 512s, AM Golds for the synths and a Universal Audio 610 for single channel sources and "more synths than we've got space to list here!"
James and Russell have a growing collection of sE products: "We're loving the sE gear… starting from the most practical, we've got one of the brilliant sE Mic Stands. For years we've been sticking expensive mics on badly made stands, because there has been nothing decent available and I'd really had enough of it… I was so chuffed when the sE Stands came out – I've worked in studios that had stands costing 3 times what the sE Stand 1 costs and weren't this rugged, and the sE is the only one I've used that doesn't suffer from 'brewers droop'!"
"Moving up, we don't have space for a permanent vocal booth, so we have a Reflexion Filter Pro constantly in use and sitting on the sE stand. We use it for all the vocal sessions. It's a great piece of kit and the only portable vocal booth that really works, because it doesn't colour the sound… just helps you to control the 'room sound' without playing with the sound of the mic"
The Freemasons have turned to sE Electronics microphones as the front end of their entire recording chain… a big deal since the vocals are the focus of any strong tune.
"We use a Gemini II and my trusty Z5600a. I love the Gemini, it gets more use than any other mic we use as it's just so 'instant' – you can chuck it up in a demo session on male or female vox and know you'll get a recording that you can take all the way to mix, or you can sit and tweak on a master session – it's all various degrees of 'great'!"
James continues, "Our recording needs are pretty simple – a single source vocal – so it's an sE mic on the sE stand with the Reflexion Filter… we're using this set up on nearly all our vocal sessions. One acid test was recording the enormous voice of Katherine Ellis on our single 'When You Touch Me'. She can get very loud and it was a big vocal from line one, so it was great to have an old friend, the Gemini, up."
James has some tips for anyone wanting to 'get creative' too…
"Get some percussion bits then grab cups. Bottles, forks, anything that'll make an interesting noise and run a percussion track down on everything you do. Stick some reverb and tape saturation on it and have an editing session – it's great fun and easy, and you can end up with some great sounds to use."
..and James' take on sE Electronics the company…?
"sE really changed the way mics were made and sold by proving you can get high end, hand-engineered products, at mass market products. I love the whole idea of the company, their 'quality for everyone' attitude, and absolutely no compromise."