Physynth by Simian² (an amalgam of 'physics' and 'synthesizer') heralds a landmark moment in music creativity, combining cutting-edge user-created physics with an AAA quality game graphics engine for unparalleled immersion, Physynth brings traditional music applications out of the stone age and sets the bar very high for all other creativity apps to be judged.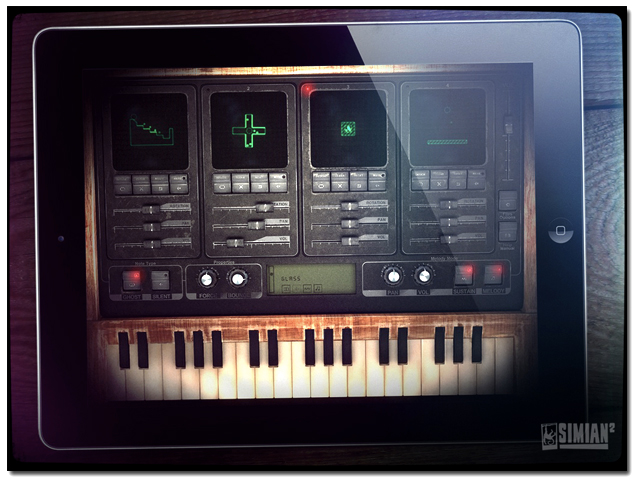 Created as a live experimental instrument and musician's sketchpad, Physynth enables the musician to toy with new concepts, melodies, rhythms and unexpected aural pleasures using the power of physics and experimental design in an organic, fluid manner.
Physynth features a beautiful hand-crafted real 3D music hardware with custom shaders tailored especially for iPad and iPad2, Physynth really is vintage hardware in the palm of your hand. A labour of love and effort, Simian² have brought something that can only be experienced first-hand, into your hands.
FEATURES
– Four-track Soundscaping.
– Vintage hardware design with groundbreaking 3D tilt-camera, lighting and next-gen graphics.
– Realtime melody or rhythm over-dub.
– Physics-triggered sample engine with useradjustable parameters.
– A wide range of beautiful sounding instruments.
– Realtime mixing with pan and volume control.
– Realtime Reverb and Chorus digital special effects.
– Melody-Mode to allow use as a traditional musical keyboard.