With their seasonal greetings, Elektron have send us this information which is always nice as it is about FREE stuff! They want you to explore three brand new Machinedrum UW Sound Packs? This time Elektron have gone modular crazy. The three Sound Packs are the result of heavy patching and knob tweaking and consist of a total of 322 samples, all of them of course 100% copyright free.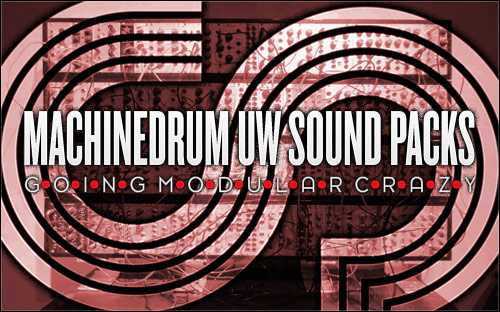 Sound Pack 08: Mondo Gizmo is not for the faint-hearted. Weird circuits in action!
Sound Pack 09: Arcadix embodies the gaming consoles of yesteryear. Analog data zaps galore.
Sound Pack 10: Patch Beats pays a modular tribute to all venerable old beat boxes out there.
Listen to these Sound Packs on the Machinedrum UW Sound & Video page. Download them on the Machinedrum UW Downloads page.