If you are a DJ or producer you can probably talk for hours about great tracks, softsynths, compression, sample packs and .wav files. You sit behind computers for days creating tracks or browsing Beatport, Dance-Tunes, Trackitdown, or Whatpeopleplay.com for nights on end. That drive, that urge is similar to a alcohol, sex or drug addiction. It's a feeling you can't explain to people that aren't 't a passionate dj or producer. Even your best friend or girlfriend doesn't completely understand it. Do you recognize this? Most likely you will!
You probably want to produce or play music all the time. Without a doubt you would quit school and/or work to be able to make or play your music all day everyday and perform in packed clubs every weekend. But nowadays
(how sad it may be) there is a lot more involved in this industry to get noticed with your music. Playing a good set and producing a great track alone is not going to cut it these days.
Why? Because there are thousands of DJ's and producers who all want the same thing as you do…
At the moment there are approximately 60.000 people in Holland and Belgium alone that call themselves a DJ or producer, from which perhaps less than 10.000 are truly talented. Fact is there are only so many that can turn their passion into a profession.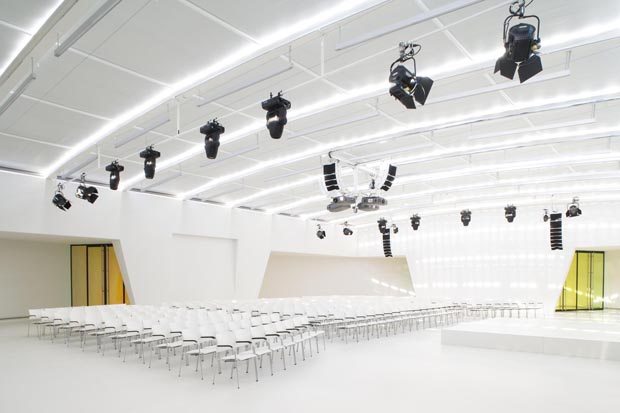 So what can you do? What are the possibilities available to you to reach where you want to get?
A good start would be to educate yourself as much as possible. To make hours in the studio to improve your sound, to read about gear and especially how you can use it. But also: listen to loads of inspiring music. And don't just listen to your own genre, also try to listen to something completely different than what you are used to, like some Hardcore, Techno, Rock, Funk or Hip-Hop for instance.
The best producers and DJ's don't only mix the best tracks and don't only "sidechain" the ultimate bass lines, they also mix different styles and genres in their music. People that understand this and have an open mindset, have the best chance to get noticed from the rest of the music out there. Usually it seems that these are the ones that have their own sound and are always one step ahead of the rest. In fact they just think out of the box and respect their urge to make something special without recreating what is hot now. Next to the music a unique press picture, strong social media tricks and a decent website can get you noticed by labels, promoters and fellow dj's and producers. You will have to find your path in these things and that certain path is different for everybody. Just doing something and thinking that everything will work out "just fine" is not going to cut it. You need a well thought out plan.
– By writing this, we don't want to discourage you, 'nor to depress you.
On the contrary; this text should inspire you to work even harder for the things your trying to achieve. If you are still reading this, you are probably way ahead of other DJ's and producers that already clicked away.
– Dancefair could be a step in the right direction to get yourself even further.
Big artists, producers, agencies and record labels will be attending for all the musicians, producers or DJ's that have a passion for dance music. They will be there for you to answer all your questions about producing music, playing music and about what more you can do to improve your career as an artist or producer.
During Dancefair you will get a unique sneak peak in the kitchen of professionals who have passed some of the steps you are now struggling with.
That doesn't necessarily mean that they have "the" answer to get you where you want to be. But by watching and listening to others about how they have managed to live their dream, it can certainly inspire and help you to get a bit closer to your own dreams. Besides…it's awesome to spend time on music, especially with others that feel exactly the same.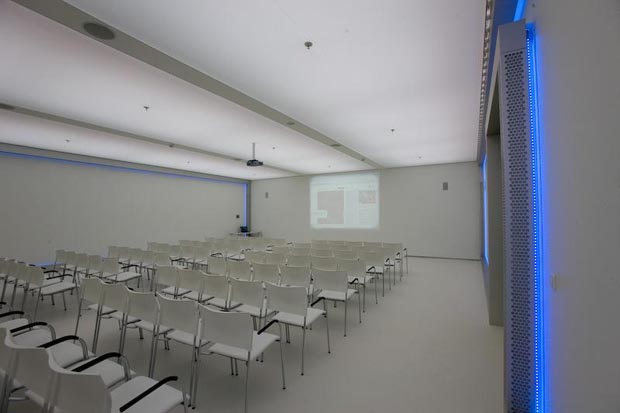 MENTORS (ARTISTS)
Dancefair has gathered some great mentors for you:
Simon Dumore, Roog , Rob Papen, Michel de Hey, Quintino, Rob Papen, Secret Cinema, Alex Kidd, Arjuna Schiks, Kabale und Liebe, Egbert, Sidney Samson, Kutski, Benny Rodrigues, The Viper, Lucien Foort, Shermanology, Taras van de Voorde, Vato Gonzalez, Steve Rachmad, René Amesz, Zoe Xenia, Olivier Weiter Real El Canario, Mitch Crown, Endymion, Artento Divini, Warren Fellow, Baggi Begovic, John Selway, Billy the Klit, Catatonic Overload, Cor Fijneman, Degos & Re-Done, Fausto, Franky Rizardo, Isis, Johan Gielen, Malbetrieb, Marcella, Paul Hazendonk, Phil York, Satori, Taras van de Voorde, Tettero, Thera, Miss Bunty, Deetox, Density, Prefix, Ricky Rivaro, Endo, Chris Petti, Pat Cupo, Daniel Wyatt, Darcy Proper, Ronald Prent, Jonas Filtenborg and many more to be announced.
THE EXPOFLOOR
On the Dancefair expo floor you will find more than 120 brands and companies. From all popular DJ brands to the most exclusive producer & studio gear there is to find. Expect companies like: Native Instruments, Roland, Pioneer, UAD, Tube Tech, Crane Song, Stanton, Nord and many…many more!
Also DJ schools and producer institutions will be present, web designers, press photographers, video editors and printing offices for printing of all your press materials such as flyers & posters etc will be attending to support your own events and your DJ and producer career by offering once in a lifetime deals or by answering your mind boggling questions.
Last but not least, on this 2000m2 expo floor you will find the major labels, portals, radio stations and agencies like: Fusion Records, 1Management, Fire in the Disco, Beatjunks, 010 bookings, Steel Artists, Most Wanted, IHDS, Partyflock, DJGuide, DJ2DJ, Gearjunkies, Theracords, Vato.nl, Interface, Fresh FM, XT3 Radio, Fear.FM, Eclectic Radio and many more.
So touch Base! Network!
THE EDUCATIONAL PROGRAM
Dancefair has over 10 extraordinary seminar areas available at the Jaarbeurs in Utrecht with their own purpose and message. Below you will find a brief description of every area involved.
The Workflow
Capacity: 650 people, 6 Seminars a day.
At "The Workflow" renowned House, Techno and Harder styles dj's and producers will give you a sneak peak in their DAW/Sequencer or studio workflow. A known track from one of these artist will be rearranged in 45 minutes or a live-set will be explained like never before. Which software are they using? What kind of FX? How does the track build towards a break? How did they come up with the melodies? The beat? The Groove?
These are some of the many items the producer will cover.
In between these seminars there will be performances and presentations about new developments on the technical and musical side of things by different brands and companies.
Get Involved
Capacity: 200 people, 8 Lessons per day.
At the 'Get Involved' area renowned artists and other industry professionals will be doing Q & A's with the topic " The Road To Succes".
Here the professionals will explain in a comfortable and and easy way how they got to where they got. Was it dumb luck or hard work? How important is marketing and what is the advice to use these tips without having (a lot of) money. Is it necessary to have an agency? How can I get gigs without an agency? How important is it to be producing and how do I get my tracks noticed? Without a doubt there will be time to ask your questions in this area.
The Playground
Capacity: 120 people, 10 lessons a day
At 'The Playground' area there will be a broad range of topics by renowned dj's and producers about pure DJ'ing. How do they create their best DJ sets and what are the latest developments in DJ'ing like Traktor, Serato or some of the lastest controllers for instance?
Native Instruments
Capacity: 100 people, 10 lessons a day
At the Native Instruments area you will get to know everything about Traktor, Komplete and all her soft synths and effects. It's a remarkable thing that Native is attending with her own developers and specialists, a MUST CHECK @ Dancefair.
Dubspot
Capacity : 80 people, 8 Seminars per day.
Dubspot is a Producer/ DJ school from New York. In this area they will provide top quality master classes given by their best teachers, about mixing down your tracks, mastering your tracks digitally and the use of effects in your favorite DAW etc. They will cover the different DAW's (sequencers) but you can always use the given content in your own studio set-up.
Ableton
Capacity: 80 people, 10 lessons a day
In the Ableton area you will get to know everything about Ableton. The use of effects, creating livesets and about mixing down your productions. Here the same thing goes, even though you are using a different sequencer you can still learn a lot here to see what is possible with Ableton. Visiting this area is definitely worth it for any producers making music these days. A wonderful program with endless possibilities.
Sound Engineering Room
Capacity : 60 people, 10 workshops a day
At the "Sound Engineering Room" you will dive deep about brain busting topics like mastering, vocal recording, instrument recording and you will get tips and tricks about sound design.
These lessons will be given by the top engineering industry who have worked and mixed down tracks from big artists like,. Stevie Wonder, Donald Fagen, Elton John, Sting and Rammstein.
Create.Organise
Capacity: 60 people, 10 workshops a day
– Social Media workshops
– Organzing your own events
-'Money Talks'
– How can you work together (safely) with other people concerning productions and DJ duo's etc.
Are you serious?
Capacity: 40 people, 10 workshops a day
-'Music Lawyer' – Walk in and ask your questions about music rights.
-'Getting it done' – Advice about time management professionals how you can reach what you want faster and more efficient.
– 'Deaf dj's' – Your hearing is your most important tool. Get the best advice on how to pretect your ears in the best ways possible.
– 'Music Publishing' – What is it a publisher does for you? Do you still need a publisher? Ask you questions here!
Dancefair takes place in Utrecht, The Netherlands. Spread over two days and opens from 10:00 in the morning untill 20:00 in the evening. Add it to your agenda 11th and 12th of February. Dancefair!
A ticket for one day is EUR 35,- and a Weekender (gives acces for two days) costs EUR 55,-. The weekenders are selling rapidly so if you want to experience everything, you have to be really fast. We expect the weekenders to be sold out on the 15th of January. In total we have place for 5000 dj's and producers spread over two days.
For more info and loads of extra content: www.dancefair.nl