Numark introduces ELECTROWAVE headphones—high quality, isolating DJ headphones designed for comfort, style and extended use. Numark will showcase ELECTROWAVE headphones at booth #6400 at the 2012 NAMM Show from January 19-22 in Anaheim, California.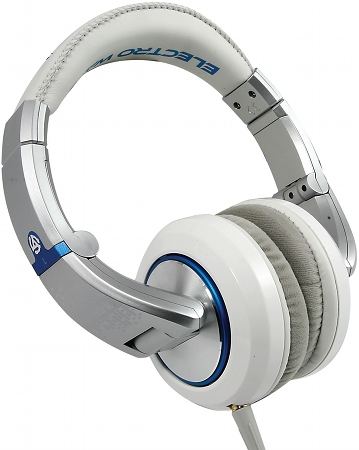 With ELECTROWAVE headphones, DJs no longer have to choose between fashion and fidelity. A remarkably robust headband and premium, isolating ear cups, ensure ELECTROWAVE headphones will stay comfortably in place for hours, while their pristine, pearlescent white finish and modern look make them perfect for DJs who aren't afraid to get noticed.
ELECTROWAVE headphones feature a 50 mm driver in each ear cup, providing full bass that will allow DJs to feel the music as well as hear it. ELECTROWAVE's accurate frequency response allows DJs to listen for hours without suffering from "tired ears," a common side effect of other, substandard headphone designs. ELECTROWAVE headphones come complete with a detachable 1/8″ cable and 1/4″ adapter, along with a carrying bag.
"We wanted to provide DJs with headphones that feel great, look amazing, and sound incredible," said Chris Roman, Senior Product Manager, Numark "With ELECTROWAVE headphones, DJs will sound great—and know it."
ELECTROWAVE headphones are estimated to arrive in musical instrument and pro audio retailers in Q1-2012 with an MSRP of 99,99 €