There is a small booth at MusikMesse where Eowave showed the Magma. This little synth is not just a cool synthesizer, but the designer has spent quite some time to listen to how users would want to use the Magma. The result is a new analog groovebox that is ready to perform on.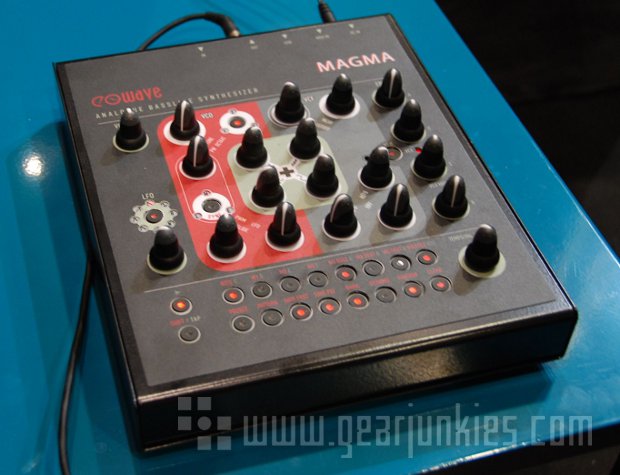 The Eowave Magma is a little analog box with digital features, designed and build with sould and passion in France. These include memory for 256 presets and 256 patterns. The Magma's sounds and sequences can be programmed through its what-you-see-is-what-you-get panel of rotaries and buttons, in the old school Roland style. And for ease of use, there is a USB-connection that makes it possible to load and store pattern and preset data from your computer.
The Eowave Magma is expected in the summer, and the price will be around 600 euro's.