Irish electronic act, The Japanese Popstars, selected an Allen & Heath ZED-420 USB mixer as the permanent mixer in their tour set up.
"Allen & Heath is a music industry stalwart and well trusted by many producers and performers. We have previously used the MixWizard with great results, one of which was our first BBC Radio One live performance as part of 'In New DJ's We Trust', so you could imagine our excitement when we got our hands on the ZED-420," explains band member, Gary Curran.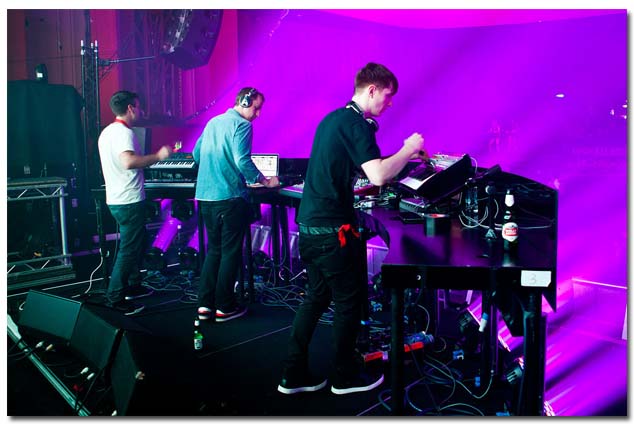 The Japanese Popstars has toured with the ZED mixer for the past year, playing many gigs and festivals ranging from Glastonbury to the Secret Garden Party and more recently the ZED accompanied them on tour with Orbital, which included a gig at the Royal Albert Hall.
"The mixer has been fantastic for the way we set up our live performances. We make use of the mixer by sticking to its analogue roots with individual sounds travelling through individual channels and we mix these down live before sending to the stereo master. The rich EQ allows even the smallest change to enhance the overall sound, making it clean, warm and full."
The Japanese Popstars' next project is providing the 'official soundtrack' to Caterham F1 Team's 2012 season. Caterham F1 will be providing the band with visuals for their videos. The band and F1 team will also be working together on official After-Race Events at key races during the season.
"It has been rock solid throughout with no glitches or crackles that can sometimes occur when touring a mixing desk. The ease of set up and use is second to none and I would highly recommend this mixer to anyone who wishes to get the best results out of their live performance," Curran concludes.