German producer and electronic artist Kris Menace, or Christophe Hoeffel as his mum knows him, has been one busy body in recent years. Not only has Kris released an impressive array of singles under this specific moniker and runs two highly successful record labels, but has also remixed his way through a vast catalog of tracks for Lana Del Ray, Kylie Minogue, Depeche Mode and Robbie Williams to name but a few. His latest long player Electric Horizon was released a few months ago and is deemed to become one of this year's most distinguished albums associated with electronic music.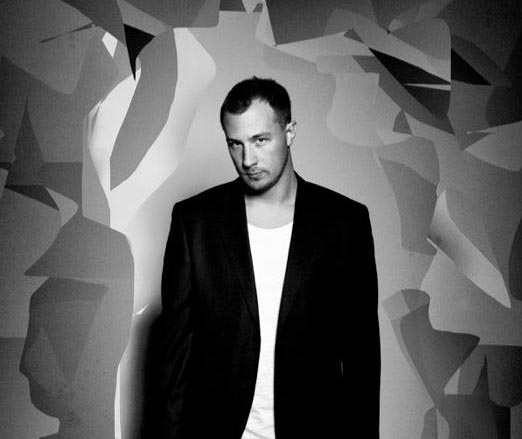 How long have you been in the business, and what's your musical background?
I started to produce music around 1995. I'm coming from a very musical family. My father was a record collector of R'n'B, Soul and funk. My mum was into classical music, while my sister witnessed the beginning of German techno. I remember when I heard my very first techno track. My sister had put it on, and I just thought that this must be music from another world.
How would you describe your music in more than just a few words?
My tracks have a lot of emotion and don't follow usual structures or rules. You can dance to my music, cry to it, you can listen to it in the car, you can feel good or bad, but in the end, I just do what I like and don't follow hypes or trends. I prefer to create something new instead of using samples and I would never limit myself to just making one specific genre of music, so my music has a lot of influences from my adolescence.
You just released your latest album Electric Horizon beginning of April. It's quite a long player! How long were you working on it, and can you tell us a bit about the production process?
I always wanted to do a space disco album, but sounding 2012. Since I was working on a vocal album and other projects of mine last year, whenever I wasn't in the mood to work on these tracks, I just did music for myself and played around… frankly, I wasn't thinking of doing an album or releasing it at all back then, but when I finally thought about using them in my DJ set, I noticed that this could be a very nice album so I decided to release Electric Horizon before I drop my vocal album and the other projects I've been working on.
You hooked up with the Hexstatic guys for a gig in Barcelona in April. How did that come about?
Hexstatic will be doing all my live gigs with me from now on. I met the guys a few years ago when we worked on their track "Space Invaders", which I reworked for their remix album and my previous album, Idiosyncrasies. My ex-manager and Robin from Hexstatic had been flat mates, and I've been a big fan of their art for years. When I had finished Electric Horizon, I knew that they needed to do the visuals for me.
On the studio side of things, how does your studio setup look like?
My studio is a mix of analog and digital. I have both a digital mixer as well as an analog one. I work with
Cubase as my main control and sequencer. For audio processing I use Waves. For digital synth sounds, I mainly use Arturia and for analog synths I have a nice little selection of toys ranging from Jupiter 8, Junos, D550, Virus and many others…
So Cubase is your DAW of choice. Why's this the case?
I love how fast I can work with Cubase. For me it's very important that when I have something in my mind, I can bring that to life without losing any valuable time. Of course I have been working with it for the last years, so I know it quite well. I had a look at other sequencers of course, but none of them gave me what I find in Cubase. I think it's a personal choice and you guys are unquestionably doing a great job!
Thanks, Kris, happy to hear that. So, what's your favorite tool in Cubase? And how do you use it in your productions?
Cubase as such is my favorite tool. I never really learned the program and worked everything out by myself. In the beginning, I was producing music in another studio, so I absorbed everything by looking over someone else's shoulder. Now, sometimes I have guests in my studio and they can still show me new features, and I'm like… oh, ok… that's cool [smiles]. I guess I could still be working with Cubase VST 32 and I'd still be happy [more smiles].
I love how fast I can work with Cubase. For me it's very important that when I have something in my mind, I can bring that to life without losing any valuable time.
Don't quite believe you on that one, especially since you're always keen to update to the latest version as fast as possible. Tell us, what do you consider as some of the highlights of your very impressive career so far?
I can't experience highlights the way maybe other people do. I'm so deep into my world and music that I can't say that there have been one or two highlights as most of what I experience are highlights… bad ones, and good ones.
And you're also the label owner of Work It Baby and Compuphonic. Is there any difference in genre, signed artists etc. between the two?
Work It Baby is a French House label where I mainly release music from my friends. I'm personally not a French House artist but I love the music and I like to experiment a lot with the French touch. Work It Baby really is music coming from the heart and I love the whole concept ever since I first came up with the "Work It Baby" name, however, I'm no longer involved in the daily business of the label like I used to be.
Compuphonic, on the other hand, is my personal playground for all the Kris Menace craziness. Here I can do whatever I want to without having any A&Rs restrict me. I really enjoy having my own label, and I'm realizing more and more that I have all these possibilities I haven't been using so far.

Any other plans for 2012/2013 you care to share with us?
I'll be releasing my next album in October which will feature several great guest vocalists, such as Julian from The Presets, Robert Owens, Miss Kittin, Xavier Naidoo, Romanthony and many others. I also teamed up with Simon Lord to create a new project which will see the light soon. There's also a disco project with Lawrence Tompson from the American TV show Pregnant in Heels for Aeroplane's Eskimo label, and last year I finished an easy listening/experimental project with a friend of mine, which will also be released in the fall of 2012. Some new singles from Black Van with Moonbootica's KoweSix and a lot of amazing Kris Menace music videos are in the pipeline!
Visit Kris Menace at www.krismenace.com.