Announced last year already as a "Game Changer", Behringer now have let us know that the X32 Digital Console will be available worlwide on (or just before) July 27th.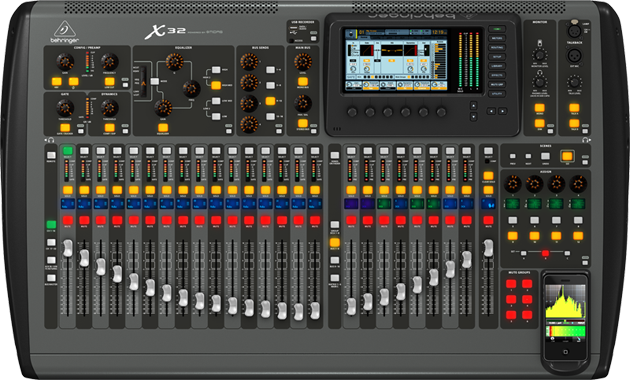 The company has already ramped up production to meet the tremendous amount of pre-orders and commitments from its dealers and distributors. Almost three years in the making, the design of the X32 is a major collaboration between BEHRINGER and MIDAS. Featuring 168 assignable inputs with 32 fully programmable high-end mic preamps and 16 configurable mix buses, the X32 is one of the world's most affordable full-function digital mixing consoles, and is ready to take on even the most challenging gigs.
When asked about the X32, MUSIC Group CEO, Uli Behringer had this to say, "We are very proud of the X32. It is the first joint effort between BEHRINGER and MIDAS, and it provides performance venues and audio engineers with an amazing amount of class-leading technology, versatility and much more, in an easy to use mixing console that will certainly re-energize the digital age. The X32 is a real 'Game Changer!'"
MSRP: $2899.99 (USD)
Visit behringer.com for more information and a downloadable brochure.