A whole host of new Korg products have just been launched at this years NAMM 2013 Music show. Top of the bill and the talk of the show has to be both the amazing new KingKORG and MS20mini. After these huge announcements Korg also announced new versions of the Kaoss Pad and the Kaossilator.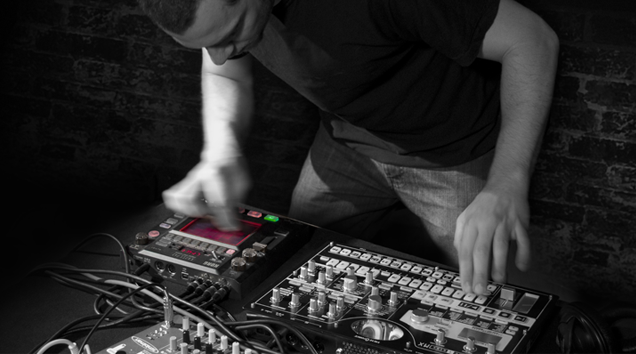 Korg KP3+
The Kaoss Pad 3 realtime effects unit/sampler has now the latest effects and sampling functionality. The Kaoss Pad series of effects units is famed for its intuitive touch-pad interface. The flagship model KP3 that appeared in 2006 continues to be highly acclaimed by musicians and DJs around the world for its powerful, instantaneous effect programs and its wealth of sampling functionality.
The sounds that drive the dance music scene have evolved significantly over these past seven years, and effects – and how they're used – along with them.
The effects combinations which have become a staple in numerous genres and applications thanks to the KP3 have been taken to a new and cutting-edge level with the new KP3+. The KP3+ is a real-time effects unit that will generate the sounds of 2013 and beyond.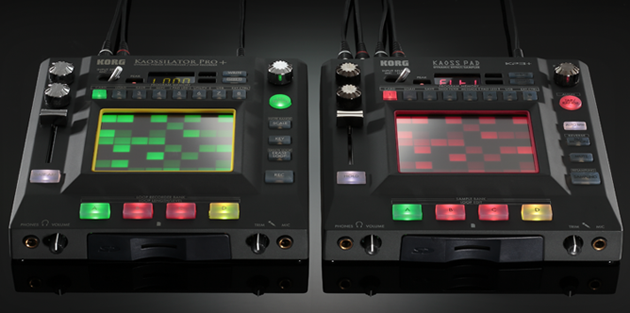 Korg KAOSSILATOR PRO
This is a supercharged version of the palm-sized KAOSSILATOR, reborn as a powerful track-making tool and loaded with live performance power.
As a trailblazer among the "instrumental gadgets" that allowed anyone to easily create melodies and phrases, the KAOSSILATOR gained a strong and dedicated user base, even among those without any performing experience. Today, the KAOSSILATOR continues to be enormously popular. Retaining these revolutionary features – while adding a wide variety of new ones as well – is the new KAOSSILATOR PRO.
With 200 sound programs, a new Electribe-inspired gate arpeggiator, and four loop recording banks that can even record external audio sources, the KAOSSILATOR PRO is packed with features that make it ideal for both live performance and premium productions. In addition, USB connectivity with your computer and SD card memory storage allow the KAOSSILATOR PRO to be used not just for improvised performances, but also as a superbly intuitive, track-making music production tool.
Main features
KAOSS X-Y touchpad offers intuitive, realtime control
200 sounds covering modern synth sounds such as lead and bass, and diverse acoustic sounds from piano to trumpet and beyond
PCM samples provide dramatic drum kits and ready to rock percussion patterns
Vocoder programs deliver scintillating vocal effects
Access up to eight of your favorite sounds instantly using the assignable Program Memory buttons
Loop Recording can layer both internal Program sounds and external audio overdubs
Four Loop Record Banks each allow up to four measures of loop recording, with easy muting that allows expressive realtime layering and DJ-Style re-mixing – ideal for live performance.
Gate Arpeggiator repeatedly triggers sounds in sync with the tempo. The slider controls either the gate time or gate speed.
Choose a key and select one of 31 musical scales to easily create musical phrases. Limit the X-Y pad's note range for even more control
Loop data, user settings and Program Memories can be stored on SD card
Dedicated software lets you manage loop data, MIDI assignments, and user settings from your computer
Performs double-duty as a MIDI controller for external equipment or software applications