Launchkey is a next generation instrument for computer and iPad with 16 velocity-sensitive multi-colour launch pads capable of playing drums and triggering loops in the brand new Launchpad iPad app, as well as launching clips and scenes in Ableton Live. It is a fully featured DAW control surface with over 50 physical controls (34 on the 25 key version). Launchkey also comes with two Novation plug-in soft synths: the V-Station and the Bass Station.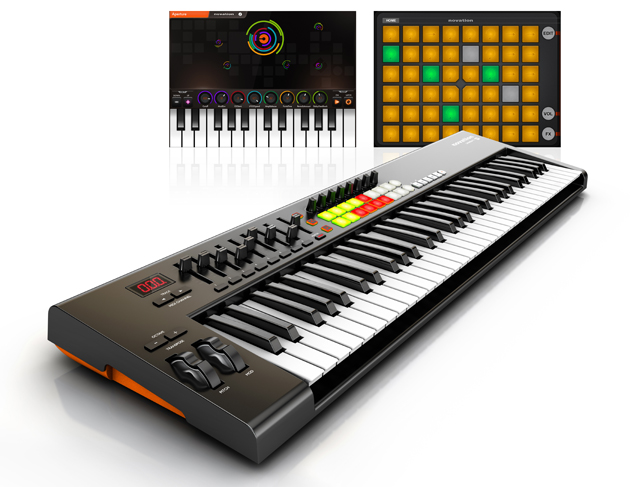 Launchkey iPad app
Launchkey app is a powerful analogue modelling synthesiser for iPad. It integrates with the Novation Launchkey hardware creating a unique hands-on synth workstation for your iPad – along with the new Launchpad app. Launchkey app includes 60 brand new synth sounds for performing and producing music with iPad.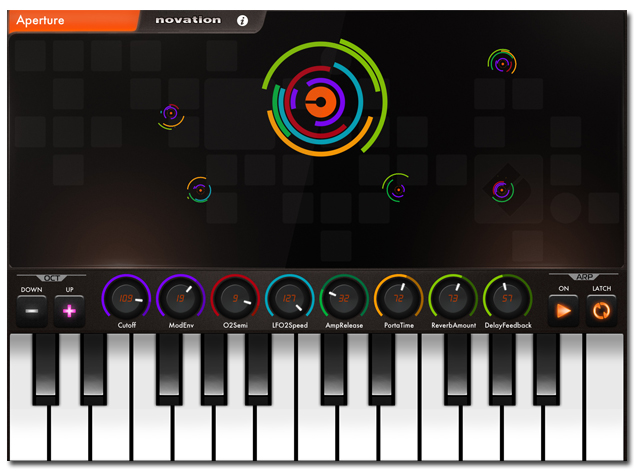 Launchpad iPad app
The Novation Launchpad is a music performance app for iPad that will have you making beats and triggering loops instantly with Launchkey hardware. It's packed full of high quality loops and sounds that can be combined in the multi-colour 8×6 Launchpad grid to make and remix music. The built-in time stretching always keeps you locked in to the beat so your loops don't go out of time.