Numark announces iDJ Live II, a new mobile DJ controller that offers versatile control over a wide variety of computer-based and mobile DJ platforms. Numark will unveil iDJ Live II at Booth 6700 at the 2013 NAMM show, January 24-27 in Anaheim, California.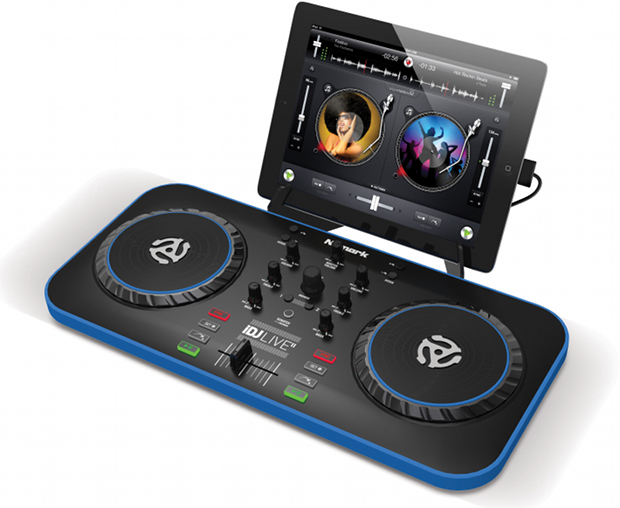 An updated and enhanced version of Numark's iDJ Live controller, iDJ Live II features an updated low-profile design and USB connectivity, allowing it to perform with both laptop- based and mobile DJ platforms. iDJ Live II features a standard layout of DJ controls, including a crossfader, EQ knobs, and capacitive touch-activated platters. The design of iDJ Live II has also been slimmed down with redesigned platters that are now illuminated and low- profile. A headphone/speaker splitter cable is also included.
"iDJ Live II enhances and builds upon our original vision for iDJ Live—give anyone and everyone real DJing capability in a compact, comprehensive, and fun package," said Chris Roman, Numark Product Manager.
Works with iPad, iPhone, iPod touch, plus Mac and PC laptops
Seamless integration with Algoriddim's djay and vjay apps (sold separately)
Algoriddim's djay LE software for Mac included
Crossfader, EQ controls, and capacitive dual-zone touch-activated platters
Headphone/speaker splitter cable and stand for iPad included
Available with USB and 30-pin or USB and Lightning connections
Core MIDI- and standard MIDI-compatible