Only StudioLive digital mixers give you the same tools that the pros use for improving live sound and taming room acoustics: Smaart® from Rational Acoustics and a professional reference microphone. And now when you buy a StudioLive 24.4.2 Presonus will send you a PRM1 professional reference microphone so you can take advantage of this awesome PA feature (offer ends May 31, 2013).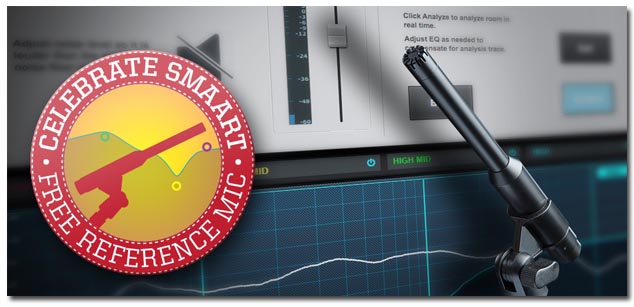 SMAART Technology
Smaart Measurement Technology™ provides a spectrograph and real-time analyzer (RTA) that let you see, graphically, what's going on in your mix and quickly fix frequency problems and squelch feedback. But that's just the beginning. The new Universal Control 1.7 adds three amazing Smaart wizards that make it easy to view the frequency response of a venue, quickly calculate and set delay-system timing, and verify output connectivity. Now you can quickly tune your PA to whatever venue you're in-no engineering degree required!
To use these new wizards, you'll need a reference, or "measurement," microphone like the PRM1 – a super clean, omnidirectional mic with a flat frequency response for capturing the sound in the room as accurately as possible.
Normally, we offer the PRM1 reference mic for $99 U.S. but until May 31, you get it free with the purchase of a StudioLive 24.4.2!
Offer
This offer is valid at all U.S. PreSonus dealers and at dealers in several other nations. Customers outside of the U.S. should check with their local dealers to find out whether they are participating.
For more information, please visit presonus.com/landing/smaartprm1