From Livingston Taylor to Ziggy Marley, U2 to The Red Clay Ramblers, Grammy-winning producer Glenn Rosenstein's multi-decade discography is both lengthy and delightfully eclectic. So it's hardly surprising that Rosenstein jumped at the opportunity to take on a project unlike anything he'd done before.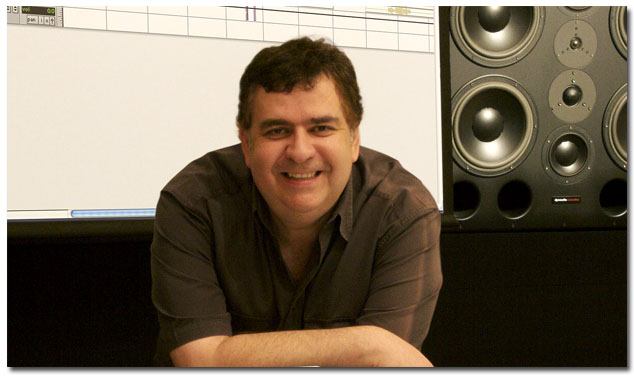 "I had no expectations other than wanting to do something completely different – to enjoy a new experience," Rosenstein says. Despite those limited expectations, Advent at Ephesus, his on-location recording of the Benedictines of Mary, Queen of Apostles at their monastery near St. Joseph, Missouri, has become a runaway smash. It spent several weeks at number one on the Billboard Classical chart and was number one in sales on the Barnes & Noble site.
Rosenstein brought in respected classical engineer David Schober to help design a high-performance system that would stand up to the challenge. "We had to effectively design our own remote studio for a place we had never seen before. And it was truly remote – a couple of miles down a dirt road – so we had to get it right the first time." Not surprisingly, the system's front end included a complement of PreSonus ADL 600 preamps."
"We needed something that was transparent, was reliable, was not going to add noise, and had a broad enough sonic palette to faithfully capture the material. The ADL 600 met all those objectives and more," Rosenstein explains.
Using a Decca tree, along with several matched pairs of Sony, Neumann, and Miktek microphones to record the performance, Rosenstein and Schober recorded multiple redundant takes on a Pro Tools HDX system. "We kept the signal flow pretty simple," Rosenstein says. "We used the ADL 600s with Miktek C5s and Neumann KM84s, and it sounded fantastic."
With limited time and limited access to the artists, the need for redundant systems was clear. "These are cloistered nuns," noted Rosenstein. "We were likely the only 'outsiders' they'd interacted with, other than priests, in perhaps a year or two. We had to be very respectful – get set up quickly and be as unobtrusive as possible."
The room's acoustics presented a different set of challenges. "We had to figure out the acoustics pretty quickly," Rosenstein explains. "It was important to know that what we were hearing was accurate. The good news is, we came in with A-level gear and were able to capture a great sounding recording the first time. The ADL 600 has a nice, transparent sound, and really made a difference in the quality of these recordings."
For Rosenstein, the project was one of the most rewarding in more than 34 years of making records. "The best part of this project was the tremendous talent of the sisters," he concludes. "They're just phenomenal singers. We were documentarians – we brought the right gear, and thankfully it turned out great."