Octa Pak 5 – House is essential for producers looking for soulful beats and sounds. The sound pack is custom built for the Octatrack and is filled with cutting edge samples from Loopmasters, pre-arranged and loaded for ease of use.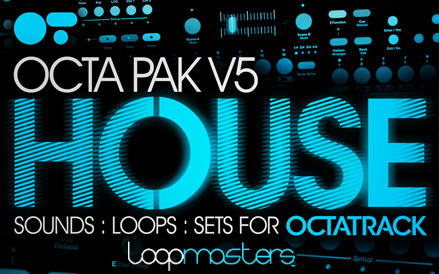 Octa Pak 5 – House
It comes with an Octatrack set featuring a project with 16 patterns, essentially all you need to jump right in and start creating/mixing and mangling. Also included are 16 (crossfader) Scenes ready to be assigned for adding fills, filters and glitch effects to your live set.
The House pack includes 9 special drum kit samples, customized for the Octatrack slice functionality. A drum kit sample consists of several individual drum hits and drum hit combinations and by slicing it, full beat making can be performed on a single track. Also included are 6 synth scale samples, available in both Major and Minor scale versions for each synth sound. By slicing them, melody lines can be recorded on a single track.