The MusikMesse 2013 show is over again, and the traditional Gearjunkies Roundup looks back at what we have been seeing and hearing. We give us our take on the coolest gear that was introduced at MusikMesse in our gear categories. We didn't know what to expect in these crisis years, but making music is of all times, and we were met with quite some cool surprises! It looks like smartphones and tablets are already beyond the hype and are integrated in so many equipment, like from M-Audio, Arturia, Behringer, etc. But there's always room for more news.
Synthesizers
And by synthesizers we mean hardware synths. There have been some rumors about Korg. We rushed to check it out, and it was true: The Korg Volca series gave us three new boxes in the sub-groovebox category, one for drums, one for bass and one for synth. Very very cool stuff! Then there was the Nord Lead 4, the next generation of this classic synth. Nice! From the analog world, we were spoiled by MFB, that introduced the MFB Tanzbar drumcomputer as well as the almost finished Dominion 1 synthesizer. This one sounded pretty damn nice. Looking forward to the final version! The going-modular trend was supported by new gear from Doepfer, as well as the modular-going versions of Jomox gear. Check out our video for more on that. And if that wasn't all enough, we were also given the Novation BassStation II. Having had some time to play with it, we heard it was cool and a major wanna-have. We award the Novation BassStation II our MusikMesse 2013 award in the Synthesizer category!
DJ Gear
The previous year, so many has happened in what we traditionally call DJ Gear. Basically, it has become the stuff that you want to use to perform live with tracks. We didn't know what to expect, and we weren't overwhelmed with news here. Still, some nice new controllers from Numark: different models for different uses. Check out the design of the Mix Track Edge, as well as the features of the Mix Track Quad. And while you're at it, don't you want the Numark Orbit as well? For your analog mixing needs, Reloop know what you need, and provides it with the all new RMX80. New controllers? Yeah, the Beamz Pro! Listen to this: a laser guided wireless DJ controller. Nice, right? For around 200 dollars, you can use it as DJ-controller, but also as generic MIDI-controller. We think it's fun! This is Gearjunkie stuff. The Beamz Pro controller wins out DJ Gear category award!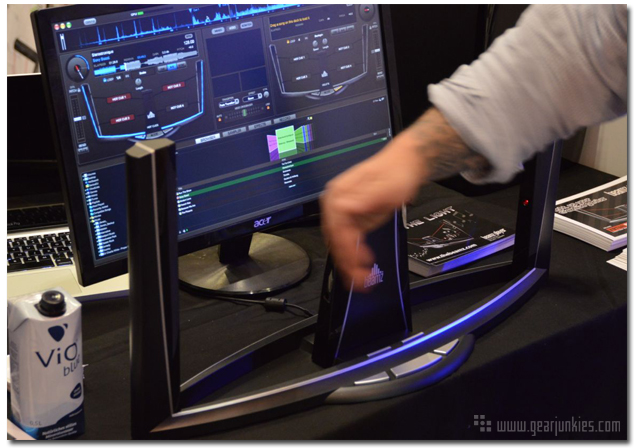 Studio/Pro Audio
There was plenty of new gear that you wish you could put in your studio. The stuff that you learn to appreciate over time. Allen&Heath showed off their new line of mixers. Nice! But if you're into mixing, do check out Rupert Neve's 5060. One look at it and you know you're dealing with the serious stuff… Then there were new monitors, especially Mackie's MR5 Mk2's and Yamaha HS series. Behringer showed their NAMM-introduced NEKKST monitors, with social features. Funky! Need the newest gear for processing your audio? Check out the new THC compressor. Or the GEM Audio Channelstrip. But this year our award goes to the new Bettermaker gear. Their concept of bridging digital to analog is truly Gearjunkies worthy. Congratulations!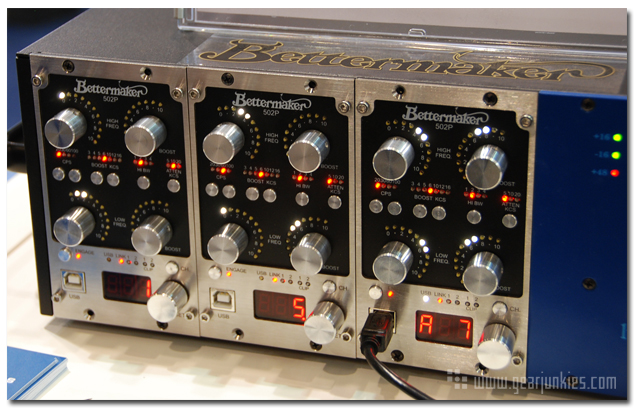 MIDI/Controller
Our category for MIDI and controller stuff has become a bit of an oddity, as MIDI is not so much of a target anymore. Controllers target studio gear or DJ-gear. Still, there were some nice master keyboards introduced for your setup. Notably the entry level Nektar LX-49. This is a no compromise basic master keyboard that need to be checked out when you're looking into some decent keys. From France, we got the Arturia Key Lab line of master keyboards. Because of a lot of reasons, among which are its looks, its full range of controller options and also its bundled software, we like it a lot. So much that the Arturia Key Lab receives our 2013 MusikMesse award for the MIDI Controller category!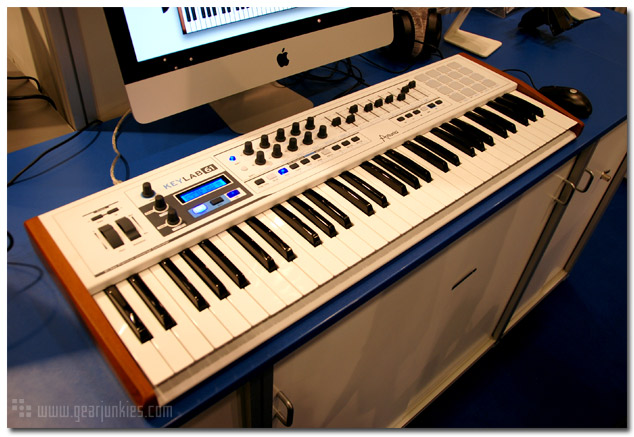 Software
New software to fulfill your computer gear needs was provided by u-he with Satin Tape Machine plugin. Cool stuff. Zynaptiq is giving you the filtering tools you need with their Unchirp and Unfilter plugins. Some of the other highlights came in the form of updates. First we noticed was Steinberg Wavelab. No biggie here, but it's fresh. And there was a big update from ProTools, much anticipated by many. For us, this was the most important software release this year. Therefore, Protools 11 is our award winner in the Software category!

Soundcards
Getting sound out of your setup has never been easier. Making sure that it is actually decent, is another thing. Here we see that different manufacturers are still innovating to make it work the best possible way, each with different backgrounds, ideas and audiences. Avid introduced two Fasttrack devices for mobile use, getting you on board the ProTools (Express) train. Stepping up, we see the Apollo 16 interface, that supports a Thunderbolt interface, and delivers 16 channels of pro audio recording. More innovation is coming to you from RME. The MADIface XT is the first audio interface that you can hookup your USB3 interface. 3 MADI I/O's with 64 channels each. How does that sound? Like a winner 😉 The RME MADIface XT is award winner in the Soundcard category!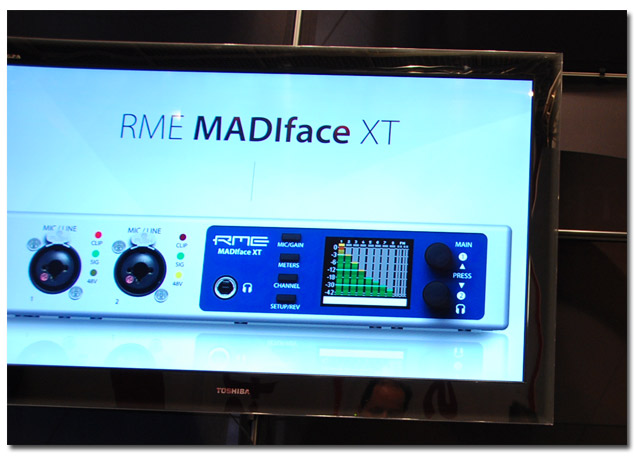 So there it is, the MusikMesse 2013 roundup. Having heard that we should spend more to get the economy going, this should give you some inspiration, right? Now it's time to get playing some more!