Below is our short demonstration we got from the guys at Novation. We met up with them at the Messe to let us see and hear what the new Bass Station II was all about. Like we said it is a short demonstration but it pretty much lets you hear the analog strength this synth has.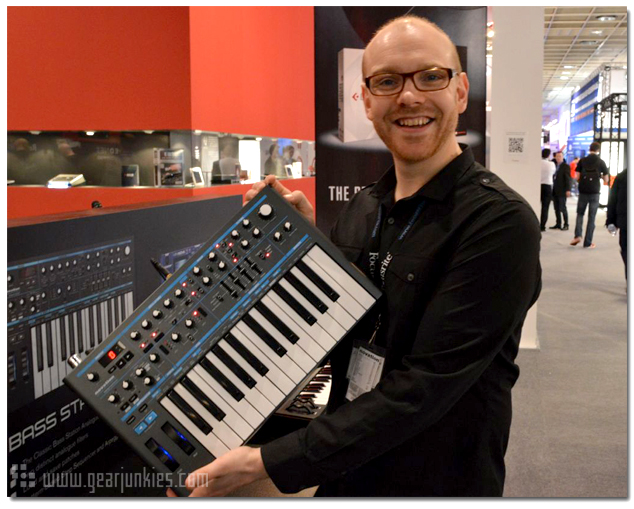 Bass Station II
Twenty years ago, Novation released the ground-breaking Bass Station: a compact, analogue synth designed for fat bass sounds and bubbly leads. The original Bass Station became a classic; now we present the new Bass Station II: an analogue monophonic synth but with a total re-design that brings it firmly into the 21st century, bigger and bolder than ever. It's more than a bass synth; it's versatile enough to kick out sharp leads and crisp arpeggios.
Bass Station II's signal path is all analogue, including the effects section. It is based on three analogue oscillators (two independent oscillators plus a sub for rich bass sounds) and a noise generator; two discrete filters, Classic and Acid, with built-in overdrive; distortion and osc filter mod effects; two ADSR envelopes, two LFOs, and an arpeggiator and programmable step sequencer. And that's just scratching the surface of the synth engine. Bass Station II's traditional control layout breaks everything into modules with dedicated pots, switches and sliders. Unlike a traditional analogue synth, there's plenty of storage for your own sounds – there are 64 factory presets plus 64 more slots for your own sounds in the hardware – and you can store more on your computer.