With a continuing commitment to DJs of every kind, Numark will introduce CDMix Bluetooth at Musikmesse 2013 in Hall 5.1 at Booth B45 on April 10 in Frankfurt, Germany.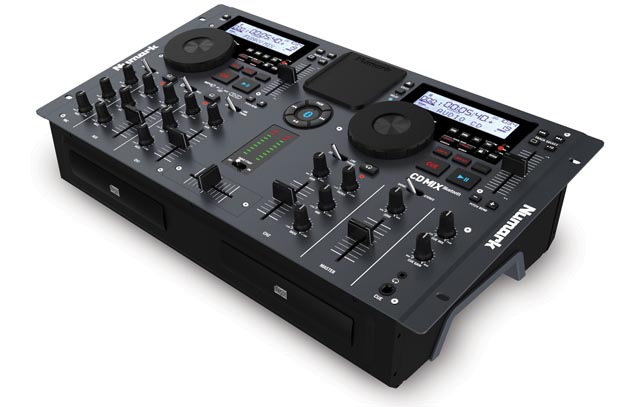 BlueTooth Compatible
CDMix Bluetooth is a dual CD/MP3 CD player that also features a dedicated Bluetooth/Aux/Mic channel with EQ controls, giving DJs three channels to mix and the ability to stream music from their iOS or Android devices, as well as Mac and PC computers. Bluetooth transport controls are included in the center of the rugged all-metal chassis, which also features a padded space for resting small Bluetooth devices.
"There are DJs all over the world who are heavily invested in CDs but who also want access to wireless technology," said Chris Roman, Numark Product Manager. "CDMix Bluetooth shows our commitment to giving DJs the tools they need to perform, no matter the format."
CDMix Bluetooth also includes Numark's Anti-Shock™ buffered skip-protection technology for reliable and smooth CD performance. Standard multifunction jog/shuttle wheels are included for search, scratch, and pitch bend and the bright LCD ensures excellent visibility in different lighting environments.
Bluetooth is a registered trademark of Bluetooth SIG. Anti-shock is a trademark of inMusic Brands. iOS is a registered trademark of Cisco Inc. Android is a registered trademark of Google Inc