The Slate Pro Audio RAVEN MTX and MTi Multi Touch Production Consoles are almost ready to fly! In this new video, you'll get to witness some amazing features and see why this console has stirred up so much industry excitement.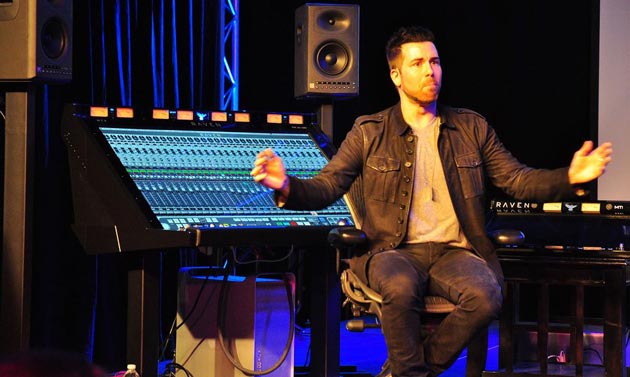 RAVEN MTX Workflow Features
Imagine interacting with your DAW based studio without any obstacles that break up the important creative process! Automate your mix artistically using advanced fader techniques that can only be done in a virtual environment! Tweak your ACTUAL plugin parameters with your fingers as if they were outboard gear without using cumbersome hardware controllers! Manipulate your edit window with gestures and swipes to accomplish tasks in seconds that previously took forever!! You can even customize your workspace to suit your exact needs!
Meet Steven Slate at MUSIKMESSE 2013 in Hall 5.1, Booth E53. Steven will be showing off the RAVEN MTX, MTi, and the new Slate Digital VIRTUAL BUSS COMPRESSORS.