Teaming serious sound quality with ultimate styling, the new MDR-XB910 headphones from Sony take their cue from latest music trends.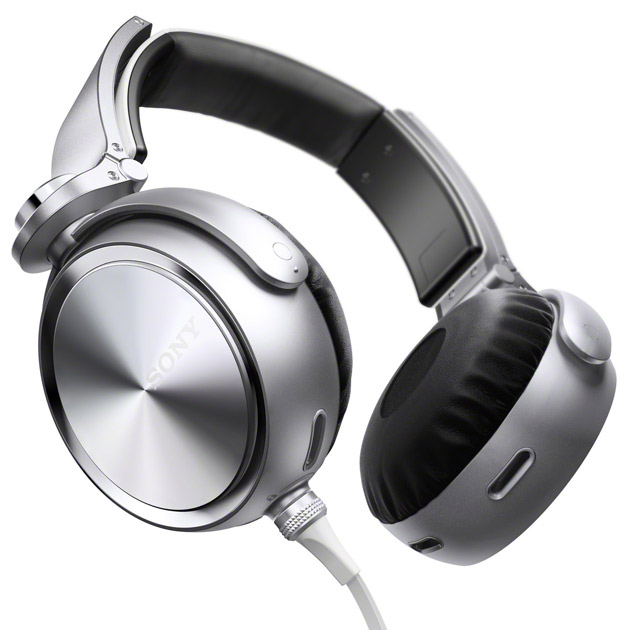 Sony MDR-XB910
Feel the low end – it's the heart, the soul and the pulse of today's freshest music. Taking you deeper than ever, the range-topping MDR-XB910 effortlessly handles bass-heavy club anthems, crunching rock or pop sounds.
Thanks to the latest evolution of Sony's Advanced Direct Vibe Structure, extreme sub-bass is heavier and more compelling than ever. It's enhanced by a smooth refinement in low/midrange response to satisfy a wide range of modern music lovers.
Kicking bass is just the beginning. The MDR-XB910 partners serious sound with refined, ultra-premium new looks that feature real aluminium accents. Take your favourite sounds anywhere: the headphone's earcups swivel flat for travel, neatly saving space in a rucksack or bag. There's also an alternative detachable cable and inline remote/microphone supplied for fingertip control of your MP3 player or hands-free chatting on your smartphone.
Range-topping MDR-XB910 headphones from Sony are in tune with the music scene
New Advanced Direct Vibe Structure for even deeper bass plus smooth mids and highs

Stylish looks with premium aluminium details

Detachable cable and inline remote/microphone
The new MDR-XB910 headphones by Sony are available in Europe from April 2013.