Our friends at The Looploft have announced an amazing promotion. They are introducing The Master Collection. EVERY loop ever released in EVERY format. Plus, you'll receive 60% off of all future Loop Loft releases.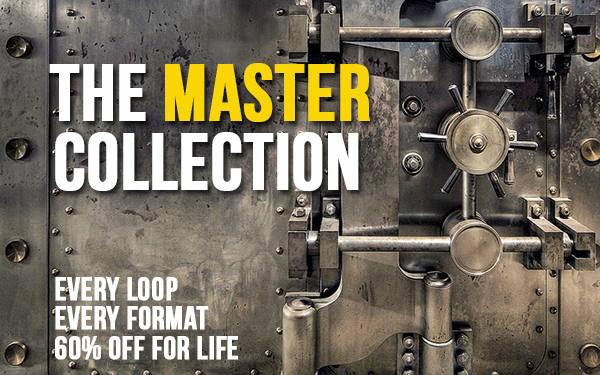 The Loop Loft was founded by drummer / producer / loop guru, Ryan Gruss. A boutique sample shop, The Loop Loft records the best musicians on the planet to create the highest quality loops, ReFills, Ableton Live Packs & Multitrack Sessions available anywhere.
The Loop Loft Difference
The Loop Loft offers a range of loop collections for drums, percussion, guitar, bass, saxophone, and more. Its productions are recorded using only real musicians, not machines. "We don't use samplers. We don't program beats. We just record the best musicians in the world to bring you loops that feel and sound human. The way they should be."
Check out the huge list of content of The Master Collection.