Get the performance, sound quality, and features that countless live sound professionals have come to rely on in a system architecture that's built for the future. The modular Avid S3L System is comprised of a high-performance HDX-powered processing engine running AAX plug-ins, scalable remote I/O that can live on stage or in a rack, and a head-turning, compact control surface that's built for the road, but equally at home in the studio.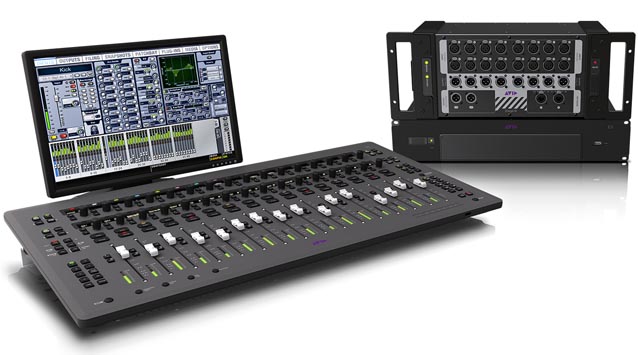 Create studio-quality mixes live
A fault-tolerant Gigabit Ethernet network connects all devices and uses the open Ethernet AVB and EUCON standards for maximum performance and flexibility. Award-winning VENUE software drives the system, and with Virtual Soundcheck and direct Pro Tools integration, re-creating the sound of the studio has never been easier—or more accessible.
Key benefits
Experience uncompromising performance with HDX-powered processing
Re-create the sound of the studio with integrated Pro Tools AAX plug-ins
Configure the modular system with up to 64 mic pres
Get reliable Ethernet AVB connectivity, without the cable bulk
Record directly to Pro Tools (or other DAW) through your laptop's Ethernet port
Control Pro Tools and other DAWs using the S3 control surface as a EUCON controller (feature coming soon)
Fit the system anywhere and transport with ease—perfect for fly gigs and bus tours
Take your VENUE show files with you on a USB key for use on any Avid live system
Avid's S3L System will be available Q3 of 2013 starting at $17,995 MSRP.