MetaBliss is a new ID3 tag editor for Mac OS X. It will help you clean up your meta-data. With MetaBliss, you can quickly edit Artist, Song Name, Comments and all other tags. It's an editor designed for speed, so you can fix multiple files at once. Your DJ software playlists will look completely flawless.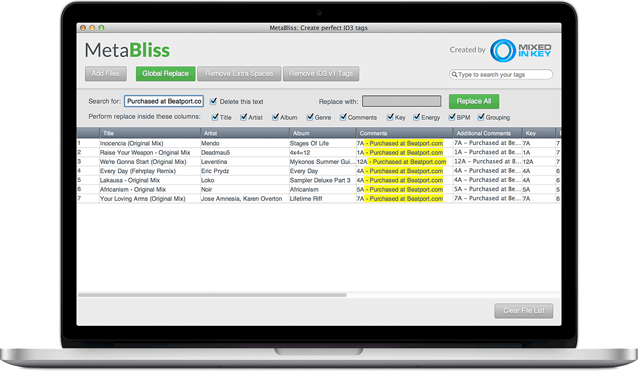 "Clean playlists are the future. I think you're going to love this app."
Yakov – Mixed In Key DJ Software
This is the fastest way to improve your playlists in iTunes, Serato, Traktor, Pioneer CDJs and more. Clean up your meta-data. Buy the digital download for Mac OS X (10.7.5+) for just $20. At the moment there is only a Mac version available, but s windows version is in development.