Personalize your Reloop controller! Thanks to the co-operation of Reloop and DJ-Skins.com it is now possible to design your own individual skin for your Reloop controller.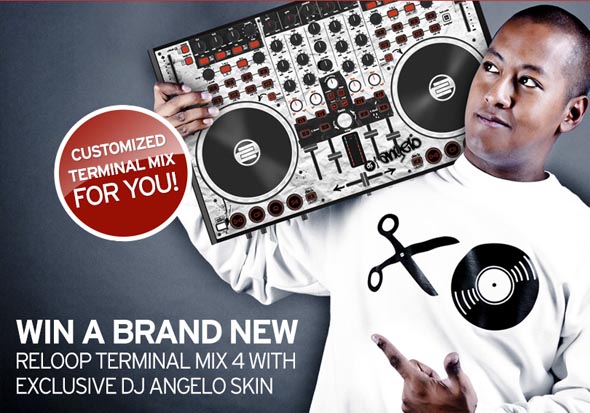 DJ-Skins.com already customized equipment for Armand van Helden, DJ Jazzy Jeff, Justice, Laidback Luke, Method Man & Redman, Moonbootica, Mr. Oizo, The Prodigy or the Wu-Tang Clan legend Mathematics. As user of a Terminal Mix 2, Terminal Mix 4, Jockey 3 ME, Jockey 3 Remix or BeatMix you can as of now develop your own individual controller design. Skin or component will be sent to you – all over the world!
Win a brand-new Reloop Terminal Mix 4 with exclusive DJ Angelo skin until 25.June 2013! Participation under www.reloop.com/facebook.