The AlphaSphere is a new electronic musical instrument and controller which reinterprets the way we interact with sound. Its distinct design is made up of 48 pressure sensitive pads which form a modular spherical structure. Sound is triggered when you tap the pad, apply more pressure and you can start to mould and manipulate the sound further. Apply parameters to the pad-depth such as MIDI CC data, aftertouch, and pitch-bend to make your music truly expressive.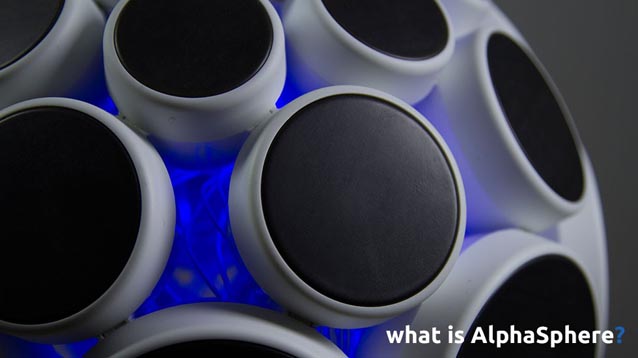 Intuitive Experience
AlphaLive, the software provided, makes loading up the AlphaSphere with your sounds an intuitive experience, or use it to interface with your own Digital Audio Workstation. Bringing together the realms of traditional instruments and computer produced music, the AlphaSphere is built to be an instrument you can play. The unique shape and integration with responsive LED lighting open up the experience of electronic music. The firmware and software is open sourced under the GNU General Public License, allowing users to modify the controller to fit their desired application.