Nord Keyboards have announced that an update for the iPad app Nord Beat is available now, for free. Nord Beat 2 is a 6-track CoreMIDI Step Sequencer for iPad and a perfect companion for the Nord Drum 2 Modeling Percussion Synthesizer. It can also be used with any external MIDI drum module, synth or sampler (or even other iPads app via Virtual MIDI).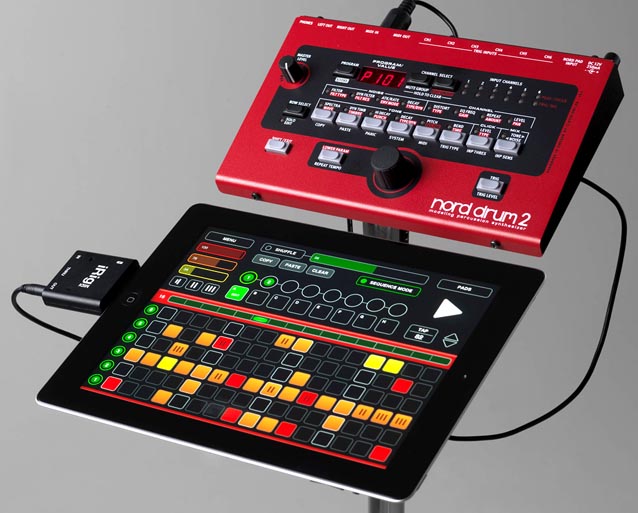 What's New in Version 2.0
Nord Beat version 2 includes the following features:
– Step sequencer expanded to support 6 tracks
– Added Flam, 32th and 32 triplet modifiers for individual steps
– New MIDI settings menu with flexible MIDI output routings
– Send and receive MIDI Clock Sync
– Added the option to save a Program Change together with a program
Below are some demos performed live using the Nord Beat 2 app sequencing the Nord Drum 2 and syncing the Nord Lead 4 to the Nord Beat 2 app's MIDI Clock.
Nord Drum 2 vs Nord Lead 4 by nordkeyboards