Source Elements announces a major new release of Source-Connect Standard and Pro for Windows, bringing the power and stability of our Standalone software to the Microsoft Windows operating system. Besides adding greater stability, this new version of Source-Connect 3.7 offers all the power of the current version of Source-Connect for Mac to audio professionals using Windows. Source-Connect 3.7 runs as a Standalone application, no longer needing complicated DAW setups, while still allowing users to work directly in their DAW of choice and take advantage of the full feature-set of Source-Connect.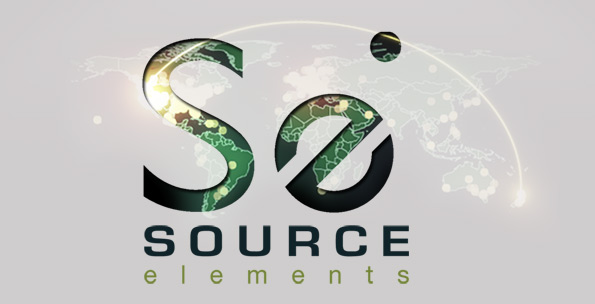 "The best just got better" says chief engineer Andy Morris at Buzzys Recording in Hollywood, California. Buzzys is enjoying Source-Connect for Windows integrated with their Fairlight systems for recording voice-over and ADR. Andy continues, "We did the world's first Source-Connect ADR session at it's inception over 8 years ago and now we are elated that we have Source-Connect running natively, therefore taking advantage of our Fairlight Xynergi systems flexibility and still be fully compatible with Pro Tools and everyone else".
Source-Connect Link
Until now, users needed external hardware or relied on third party plug-ins that may not have allowed full use of their recording hardware and software. As a Standalone with our signature AAX, RTAS and VST "Source-Connect Link" plug-in (plus Audio Units for Mac OSX), users get the full feature set available to Source-Connect and their DAW by using the optional plug-in. With Source-Connect Link, users get the stability and flexibility of a standalone package with the ability to easily and fully integrate as a plug-in if required. This allows Source-Connect to be integrated into almost any setup as a standalone, integrated via analog or digital cables or as a VST, RTAS or AAX plug-in. This release of Source-Connect Pro 3.7 finally brings the full features of Pro to all DAWs so all users can enjoy features such as high-quality AAC bit-rates and Advanced Remote Transport Sync.
Arnold Kaup, CEO of isdnbridge.eu says that "For me Source-Connect is the most stable IP recording system, that exists on the market – Having tasted quite a bunch of different systems, we mostly recommend Source-Connect for professional use – wherever we can, we use Source-Connect for our voice productions. Our clients and partners from the "ISDN world" appreciate our service of bridging them from ISDN to IP, as we always get a working connection on both sides. The Source-Connect support is great, even as a Windows user, we get fast support and help when having technical problems".
Designed for Windows XP through to Windows 8, users will notice the new interface is easier to use but still familiar: Contacts, messaging, settings and more are available with just a click using a tab layout. Making the setup easy is a custom Audio Driver unique to the Windows version of Source-Connect 3.7 that works with any ASIO or non-ASIO device connected to a user's computer.
Seasoned professional voice actor and voice specialist Mara Junot comments that "Source-Connect has been a lifesaver for ensuring clear, quality recording sessions for my clients – especially when I'm working on the road. Source-Connect allows me to connect to virtually any studio through the Internet and also serves as the best option when I need to bridge access to ISDN, and it's way more affordable! Best of all, the customer service team at Source Elements is always quickly available and never gives up until any issues are completely resolved".
Source-Connect 3.7 arrives with built-in support for Pro Tools 10, with Pro Tool 11 support pending. This new version of Source-Connect Pro finally brings compatibility with DAWs that exclusively run VST plug-ins, including Nuendo, Cubase, Fairlight, Pyramix, and many others.
In early fall, Source Elements also anticipates the release of their Surround offering for OSX: "Source-Connect Pro Surround" – the first software IP codec to provide high-quality audio connections for monitoring and recording in surround with picture/timeline lock. Interested early-users are encouraged to contact Source Elements.
Source-Connect 3.7 is available for immediate purchase and as a full-featured 15-day demo. Source-Connect is priced at $650 for Standard and $1495 for Pro, with upgrades available for existing licenses.
For more information, log on to www.source-elements.com.