Marshall just announced their first-ever over-ear headphones, The Monitor! This headphone embodies the strength and power that Marshall stands for in one epic sounding package.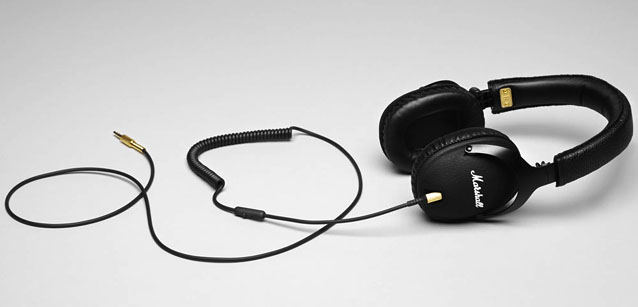 Marshall Monitor Headphones
Monitor embodies the power and strength that is Marshall in a headphone with hi-fi prowess and epic sound. The first-ever over-ear model from Marshall Headphones, the Monitor's slender over-ear construction delivers superior noise isolation without the bulk. Monitor emits studio quality sound and allows for sound customization through the F.T.F. System – all in addition to its classic Marshall good looks.
Studio Sound
Resonating with the power of live performance, Monitor produces deep bass with extended highs, and natural, well-balanced mids. Its custom-made low distortion 40mm drivers cover the whole frequency range audible to the human ear, and even at high playback levels, the sound is punchy, dynamic and clear. The Monitor also comes with the F.T.F System, allowing you to customize your sound.