Earlier this year, Novation released the first of three Soundpacks that give your Ultranova or Mininova the sounds of the original ground-breaking Supernova as part of the company's 21st anniversary celebrations. Now the second of these Soundpacks is available and once again, it's completely free.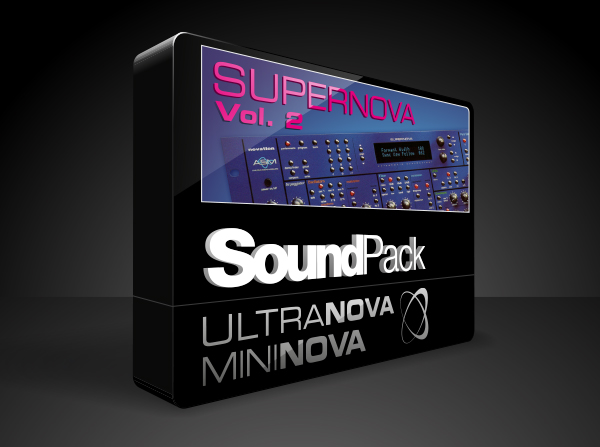 Novation Supernova
Novation's ground-breaking synth set the standard for virtual analogue synthesisers when it was released in 1998. With comprehensive traditional synthesis modelling, powerful multi-effects engine and expressive filter, the award-winning Supernova and Supernova II were among the most powerful synths of their time and they're still renowned to this day.
Today, the sounds of the Millennium are back in, and Sound designer Phil McDonald, who created the original, iconic sounds of the Supernova, has created three 64-sound Soundpacks for Novation's Ultranova and Mininova to celebrate Novation's 21st anniversary. The second of these soundpacks is now available and it's absolutely free.
Now's your chance to recapture the classic sounds of the millennium and to give your Mininova or Ultranova a Supernova Supercharge. Check out and download these classic sounds and make them your own absolutely free of charge.
To install the soundpacks, you'll need the free MiniNova or UltraNova Librarian applications. Use them to import and store new patches and the other soundpacks for both synths, including the Chuckie, Dino Soldo and 2-volume Daniel Fisher soundpacks.
AVAILABILITY: Worldwide Now | PRICING: FREE